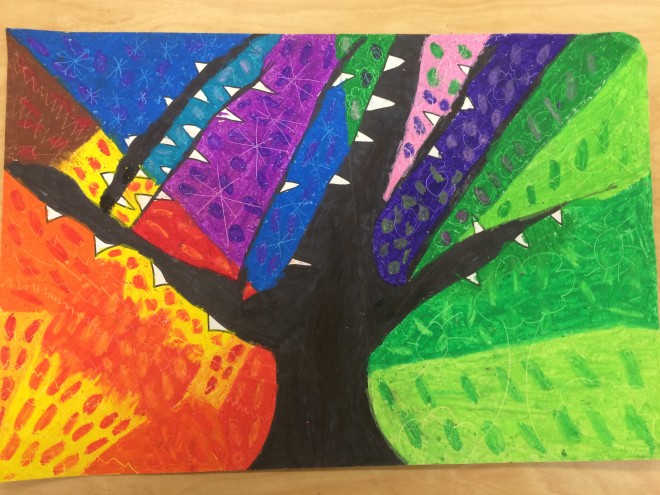 Fourth grade artists started this project by drawing a deciduous tree.  They focused on line variation, having the branches grow upwards, and making their lines get smaller as they went.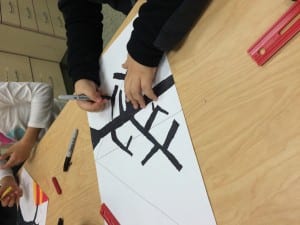 Then we divided the paper into four sections to show each of the four seasons.
Students showed how a deciduous tree might change in each season with their use of oil pastels and designs.
Then, each artist carved tiny designs into the oil pastels with a toothpick.  The designs show what might be in a deciduous tree each season.