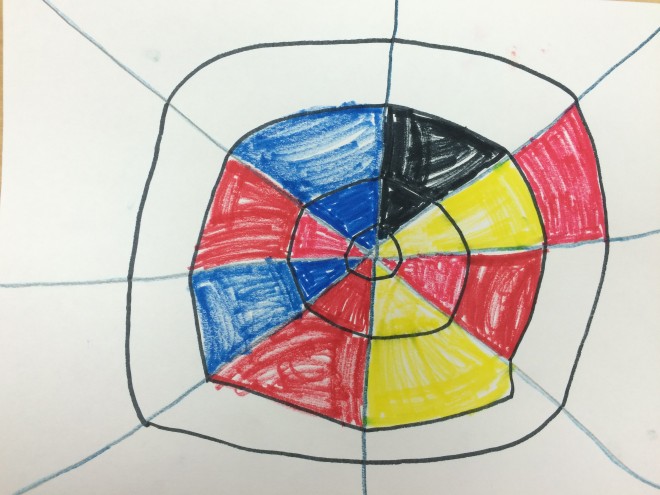 Kindergarten artists read a story about the Itsy Bitsy Spider and created a spider web using horizontal, vertical, and diagonal lines.
Then students looked at the artwork of Piet Mondrian and learned about the primary colors.
The primary colors were used to color the shapes created between the spider web lines.
Some students added a spider to their webs when they were done!