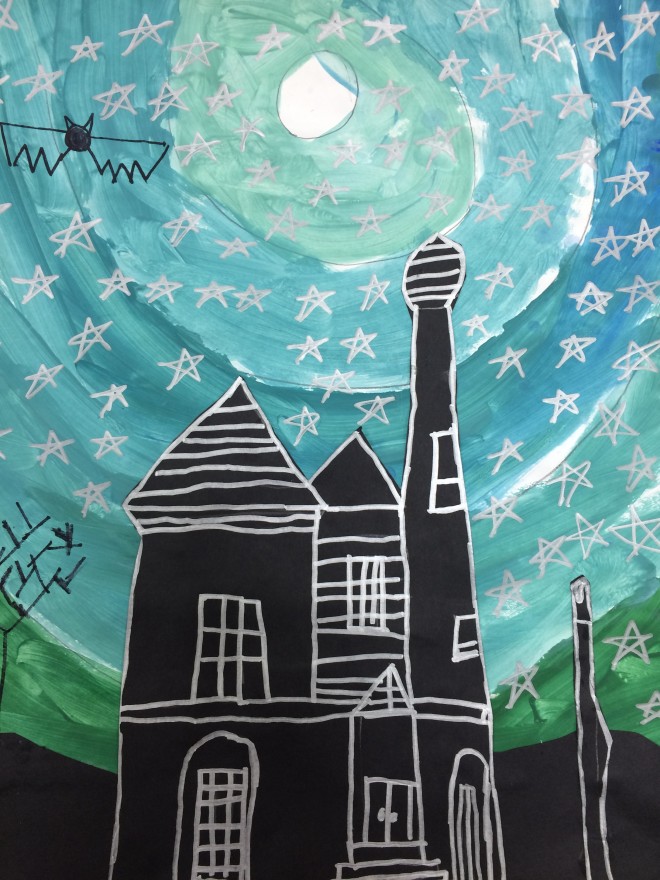 Third graders read all about architecture and became architects for our next project.
After looking at Edward Hopper's "House by the Railroad", students learned what makes a house a "Victorian" house.
Students practiced making sketches of houses with towers, turrets, many stories, decorative trim, and made sure their houses were not symmetrical.
After designing two houses, students chose their favorite and used special metallic markers to draw the house on black paper.
Students then painted a night time sky using their knowledge of tints.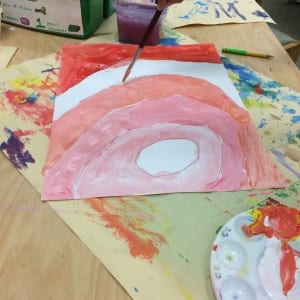 A tint is a color mixed with white.
Lastly, A ground line was added and the house was glued to the sky.
Some students chose to add extra details with marker.