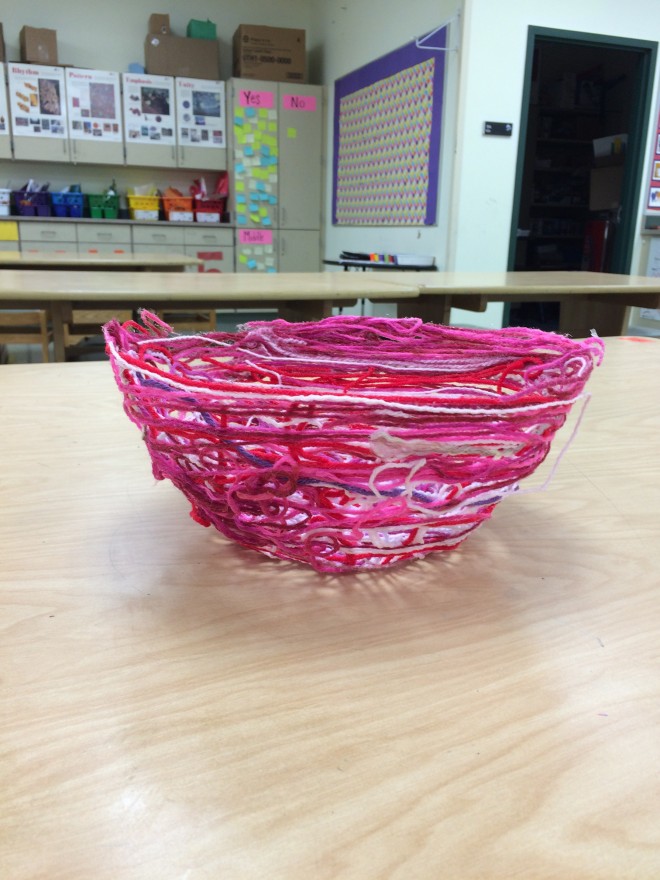 Fifth graders have been talking about how they can use their artwork to help others.  Each fifth grade class has used a different paper-mache method to make a bowl.  All bowls will be donated to Dearborn's Annual Empty Bowls Night (November 23) to raise money for Gleaner's Food Bank.
One class used Kandinsky's abstract artwork and his representation of music for their inspiration.
They used strips of piano sheet music with paste to create a paper mache bowl.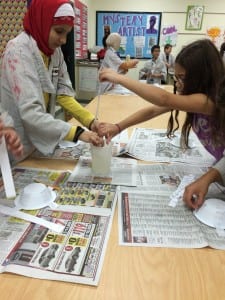 When the bowls were dry, students created an abstract design on the outside of the bowl with paint.
Another class used tissue paper to decorate the outside of their bowls after the paper-mache process. They used analogous colored tissue paper squares.
The third fifth grade class created yarn-bowls with yarn and paste.