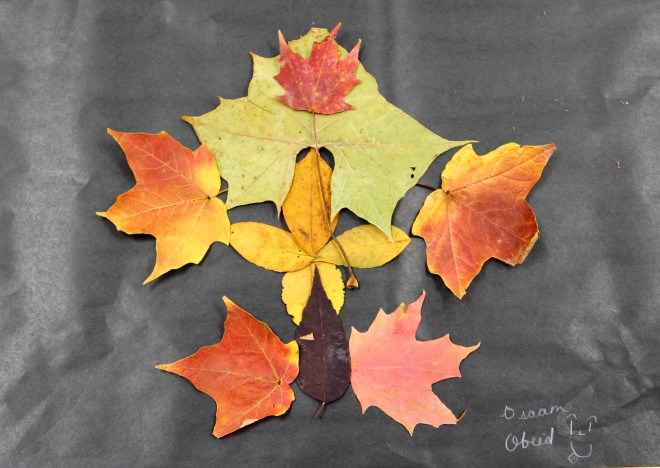 Mrs. Klein's class looked at the Earth Art of Andy Goldsworthy during art class on Friday.
Students used the fresh fallen leaves to create their own Earth Art-inspired photo.
Each student decided if they wanted their arrangement to be symmetrically or asymmetrically balanced.
When their leaf arrangement was complete, they added their signature and took a photo.