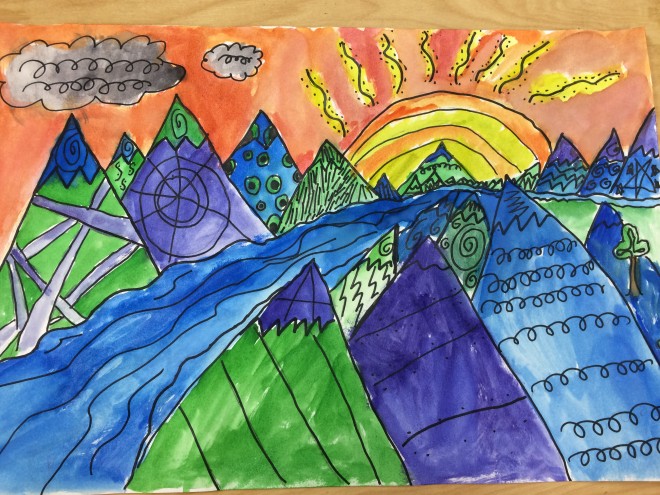 While studying LINE, an element of design, 4th graders created a drawing using LINE VARIATION.  They included many types of lines as well as some thick and thin lines.
Every student chose a landscape to draw using BIG simple shapes.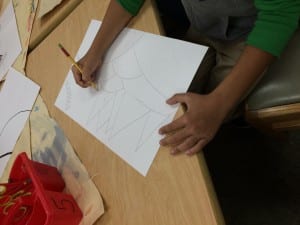 Then they filled each space with different types of lines to create a Zen-Doodle.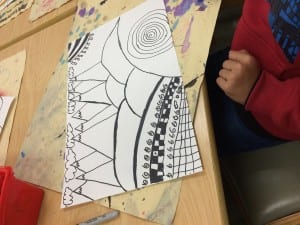 When the drawings were finished, students painted their papers and chose either warm or cool colors for the sky and the opposite colors for the ground.