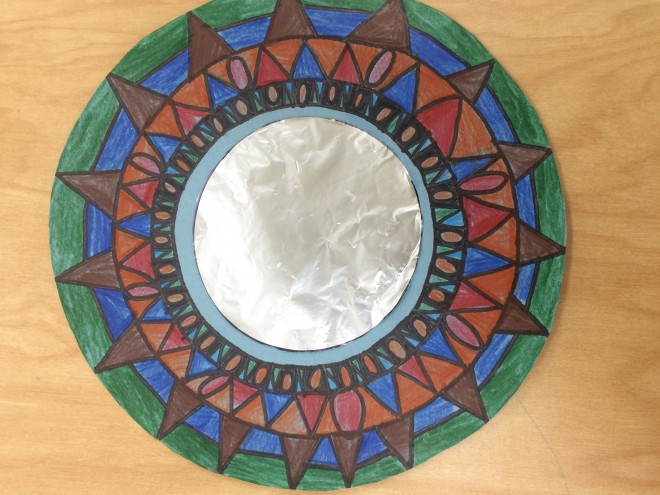 Third grade celebrated Hispanic Heritage Month (September 15- October 15) by studying and creating artwork from a Spanish speaking country. We even learned a few Spanish words along the way!
Students looked at decorative Mexican Folk Mirrors and the pattern designs that covered them.
Students reviewed their lines and shapes and focused on patterns as they created their mirror designs.