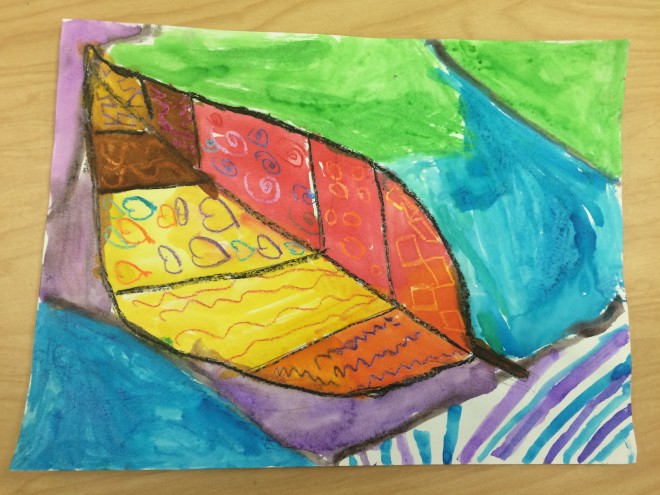 At the beginning of autumn our 2nd grade artists talked about some of the signs of the changing season.  We noted how the leaves change to warm colors and begin to fall off of the trees.  This was our inspiration for our artwork!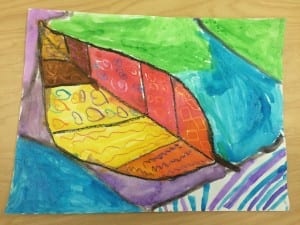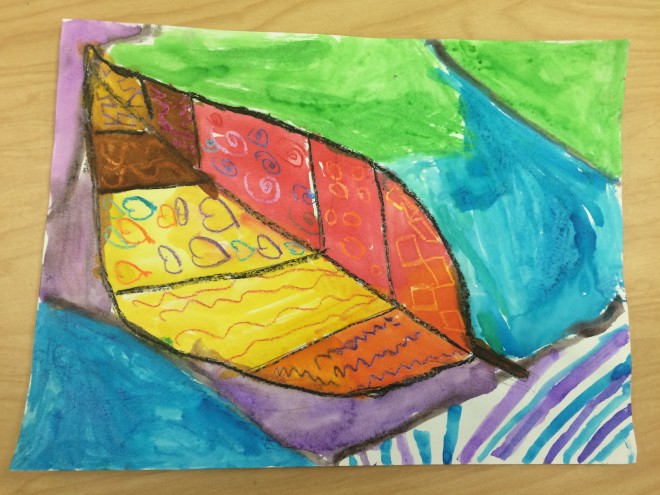 Students drew leaves that may have just fallen off of trees in autumn.  Then we practiced our different types of lines inside of the leaves for a different artistic-effect.
We used a crayon-resist with watercolor paints.
Our leaves are warm colors and our backgrounds are cool colors (because temperatures begin to drop in the fall).