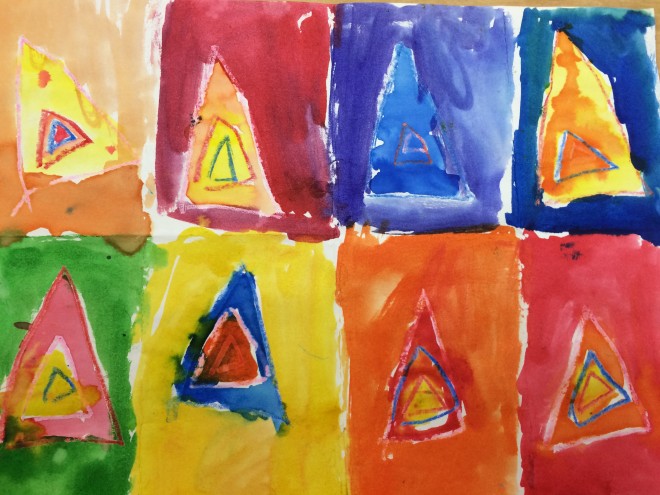 First graders looked at the artwork of artist Wassily Kandinsky for inspiration and some shape review.
.
Students chose their own shapes to draw using a crayon-resist method with watercolor paints.
We talked about how Kandinsky painted to try and show how music made him feel.  After we were finished with our shape paintings, we listened to different types of instrumental music and tried to paint the emotions we felt in the song!
This was the first time students were able to paint this year and they did a wonderful job!