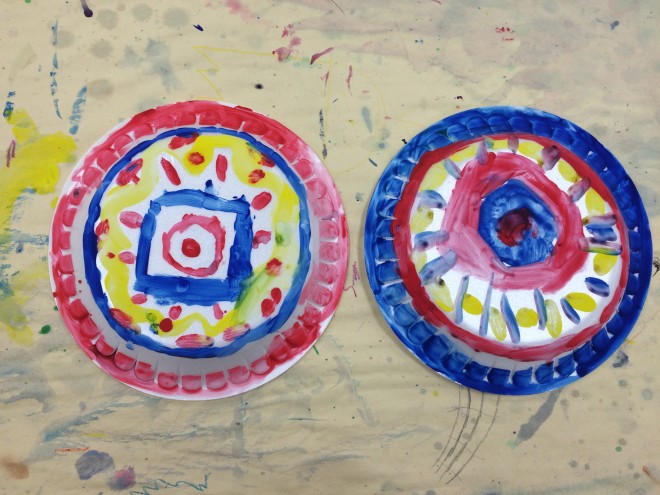 Second grade students (and the third grade students in Mrs. Gutierrez's class) are making instruments in Ms. Devine's music class! Before they assembled the instruments they painted the parts during art class.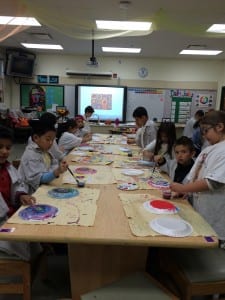 Before we began painting, students looked at some of Kandinsky's artwork.  They learned how Kandinsky painted the way music sounded, or the way music made him feel.  Students listened to piano music and thought about what shapes, colors, or lines could best show how the music sounded.
Head over to Ms. Devine's blog to see how our plates became instruments!