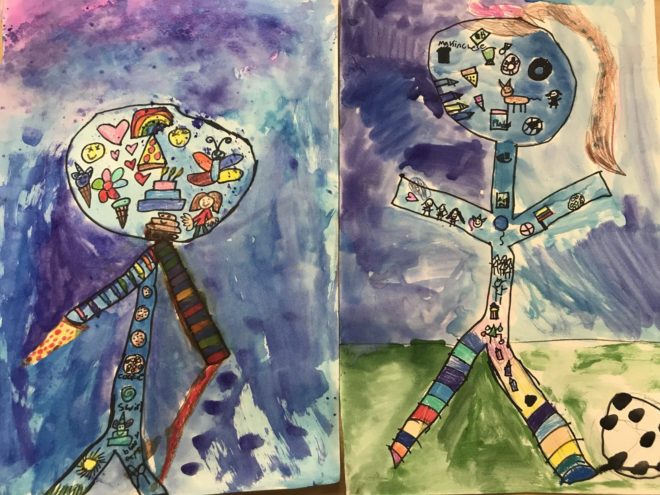 Second grade artists discussed this year's PTA reflection theme: "Look Within", and discussed how we could show in our artwork what is inside of ourselves.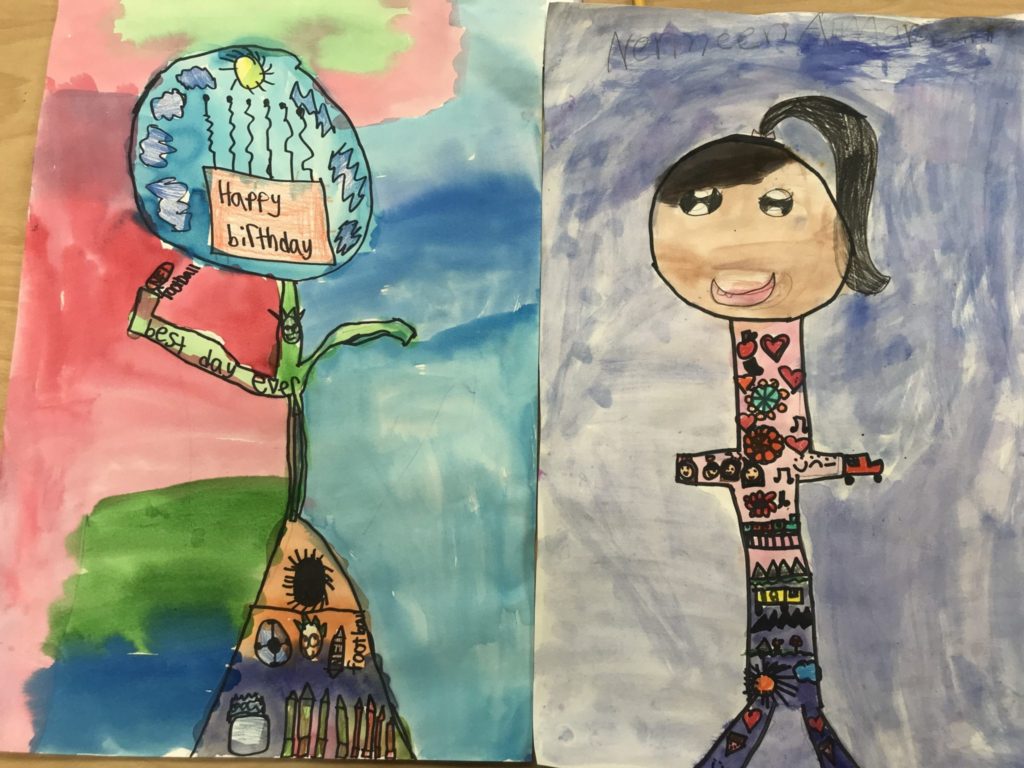 We used our new skill of drawing "bubble people" and drew ourselves as a bubble, then filled the inside with things that could help someone learn more about us.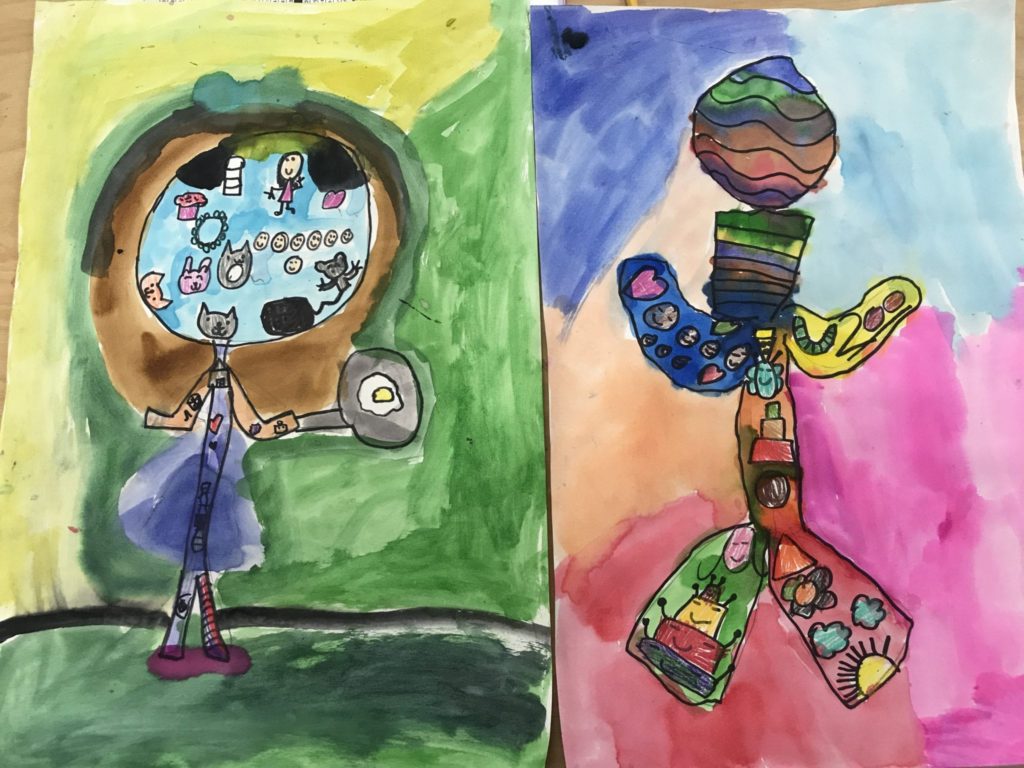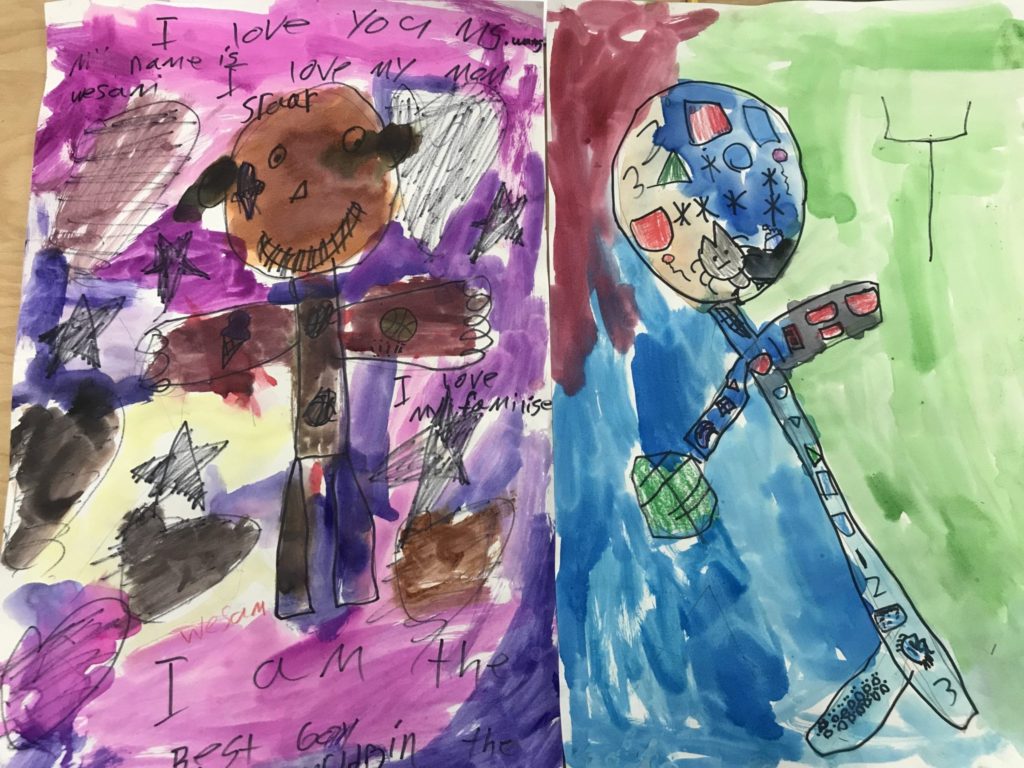 Colored pencils, markers, and watercolor paints were used to add color.