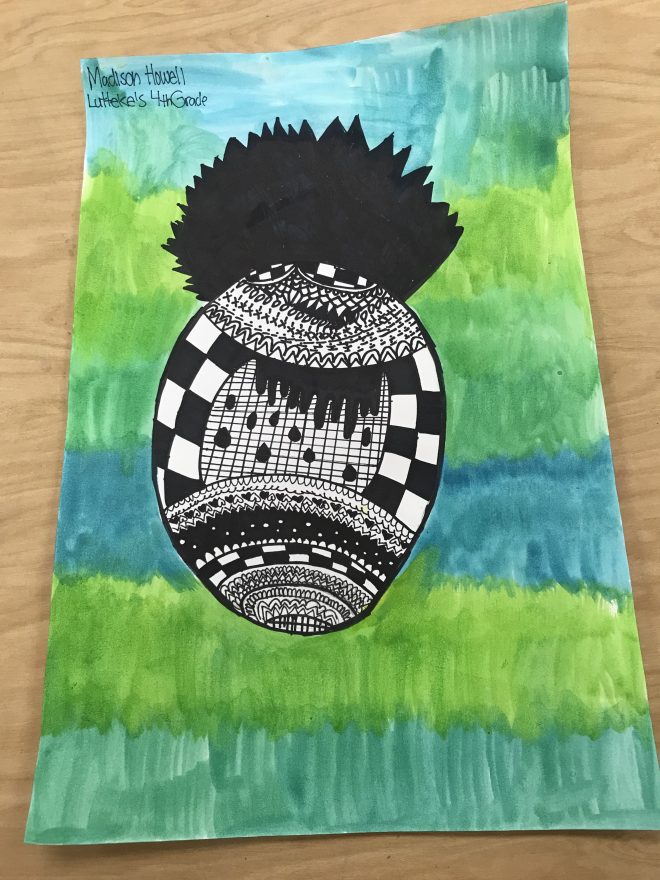 Fourth grade artists are exploring the question "Why do people make art?" this year. For our first project we are looking at a therapeutic or relaxing type of artwork: Zentangles!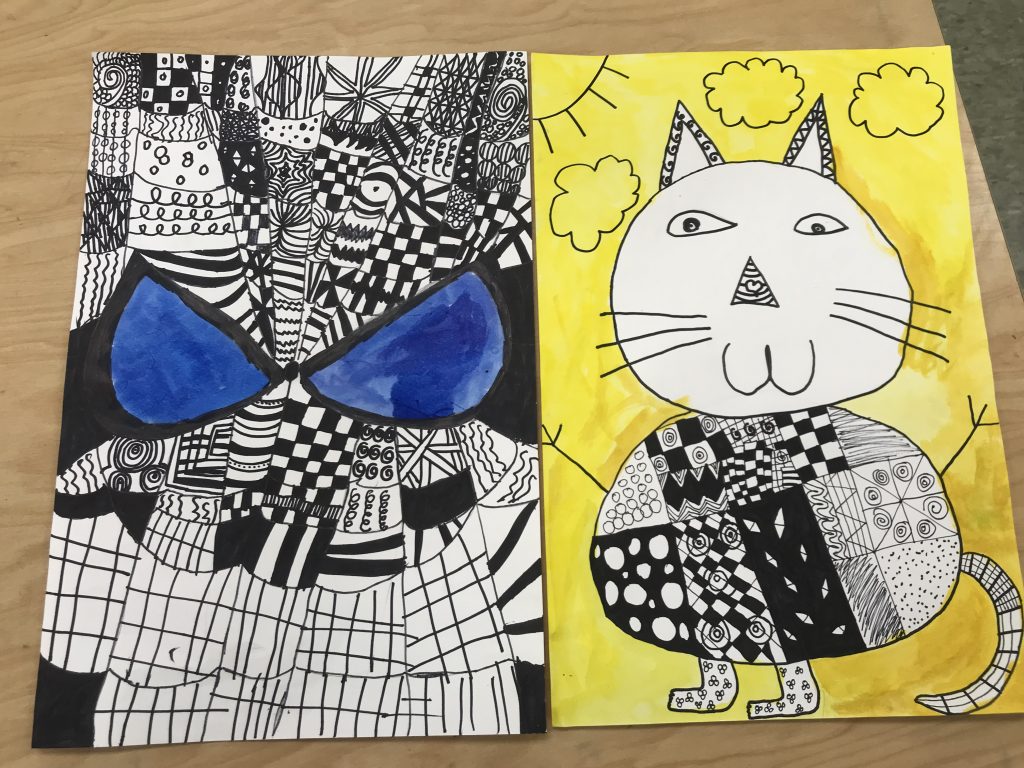 Some people make artwork as a way to feel calm, and zentangles were invented to do just this!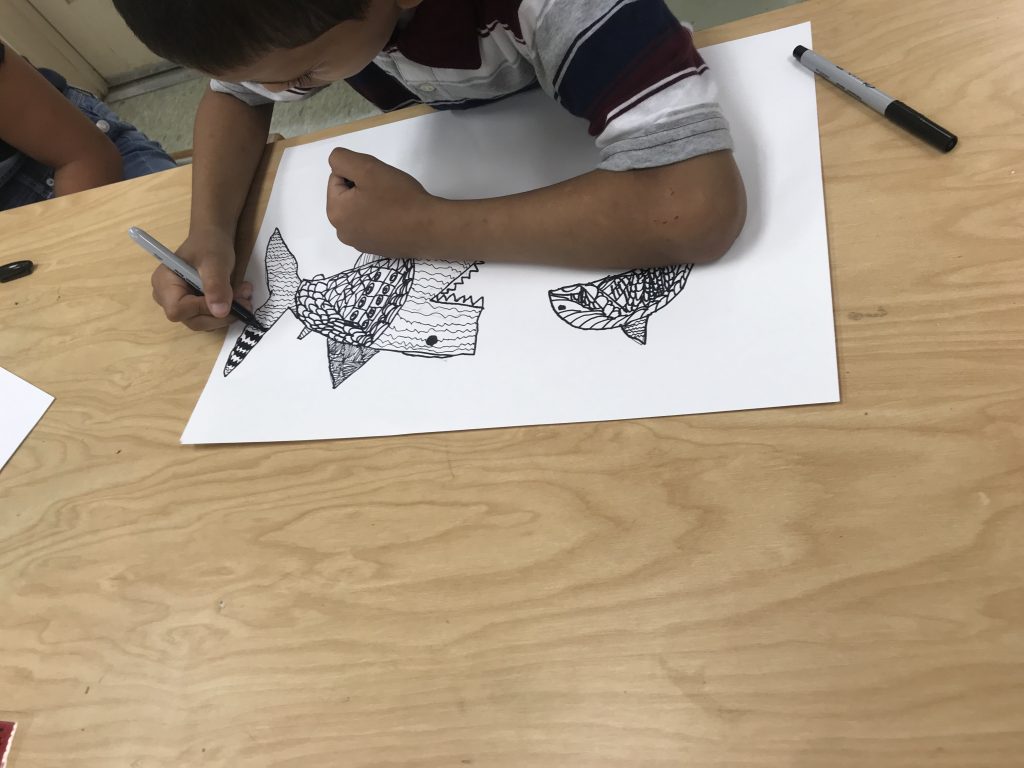 After practicing zentangles, each artist drew a simple picture, divided it into 10 or more sections, and drew a zentangle pattern in each section.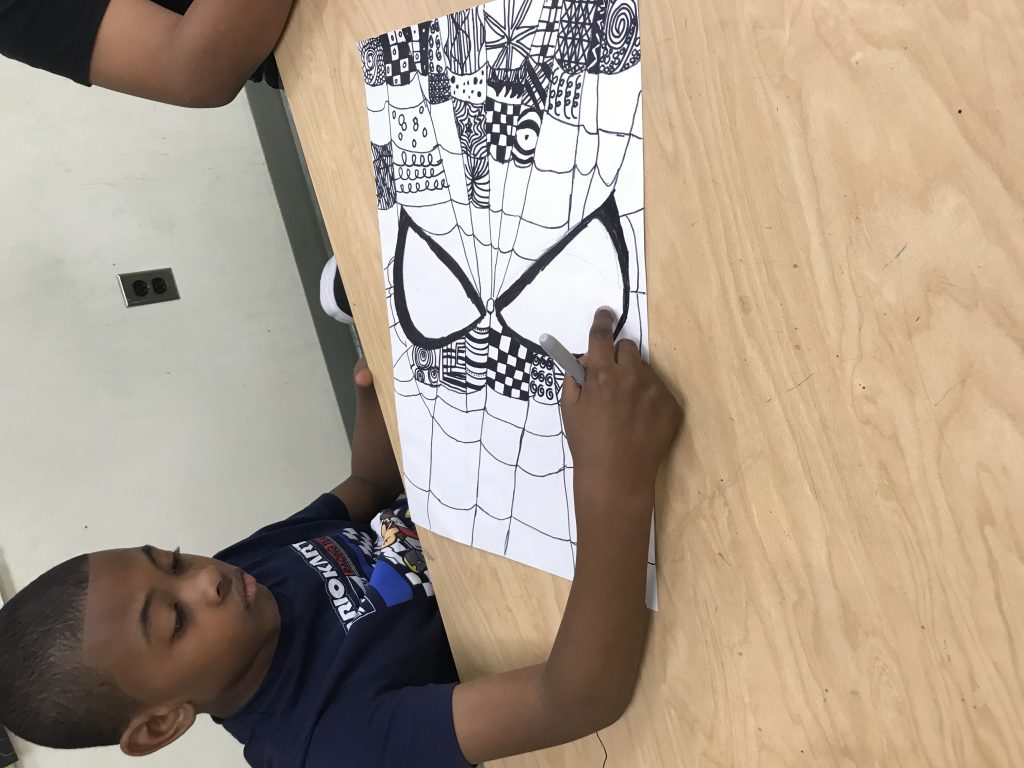 Each artist also tried to make sure their designs showed line variation.
When they were done drawing, they painted their backgrounds with analogous colors of watercolor paint.