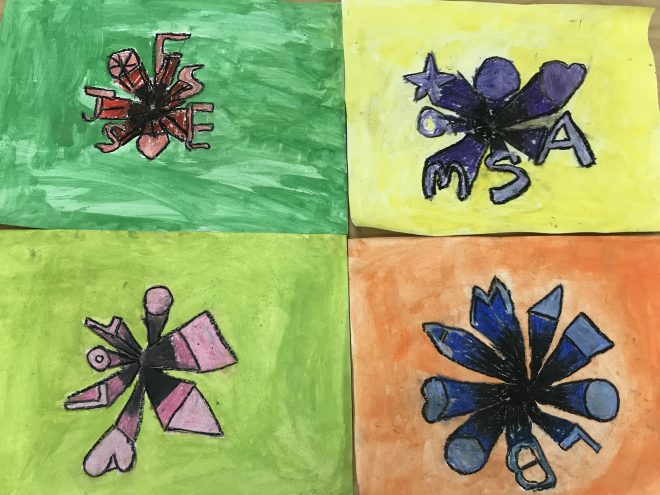 Third grade artists learned how to draw using one-point perspective!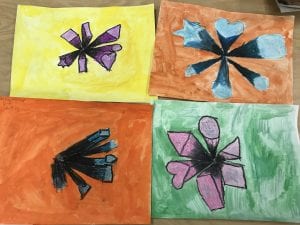 They created an art exercise where they used a vanishing point and drew shapes coming from the vanishing point.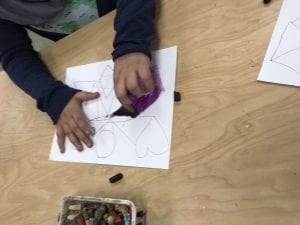 They used oil pastels to color their shapes using one color plus black and white to create different values of their color.
Then they painted the background of their artwork with the complementary color of what they used to color the shapes.
Some student even used one-point perspective to write their name and code on the back of their artwork!