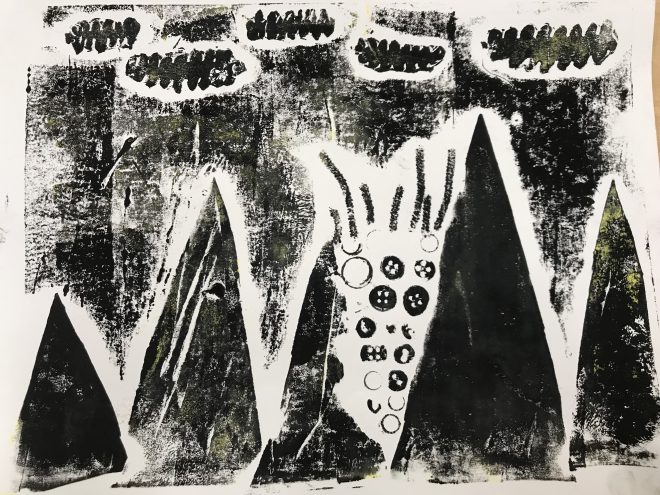 Fifth grade artists used different textured materials to create a collagraph printing plate and then practiced the printmaking process to create collagraph prints!
They sketched a design for their collapraph plate, then cut and glued different materials on top of their sketch. Some artists created abstract designs while others created landscapes, faces, or other objects.  They tried to pay attention to the texture of the material they were gluing, since that is what would show once the ink was applied.
They used ink and brayers to apply ink to their plates, and then printed several copies in different colors of their design.