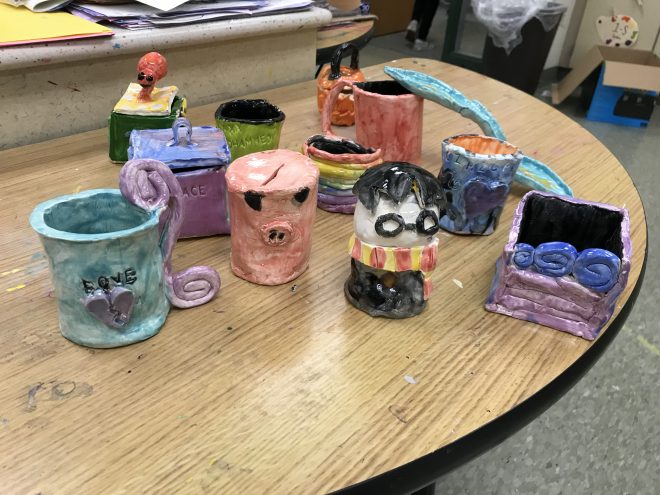 Fifth grade artists have been learning about hand building with clay! They learned about creating with coils, slabs, and how to slip and score.
They each created a sculpture that used all three of these methods.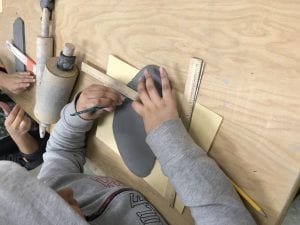 Some students chose to create a functional piece and others chose to create a more decorative sculpture.
They were all able to glaze their pieces thanks to the Michigan Youth Arts grant we received last year for glazes!