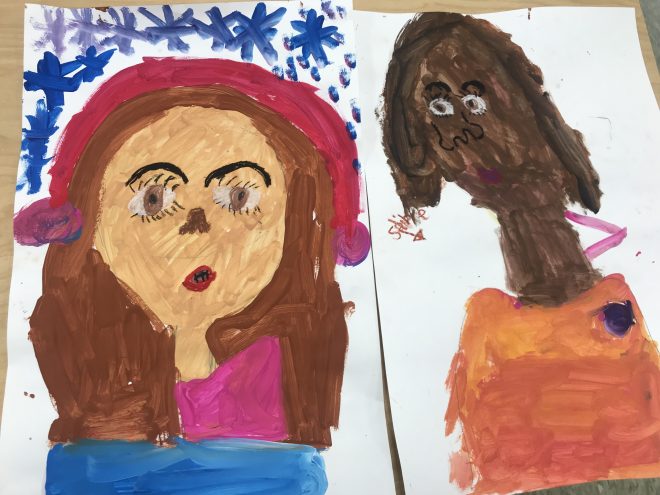 Kindergarten artists have created self portraits!
They began by mixing their skin color from yellow, red, white, and black. They tried to match the color they were mixing to their skin color as best they could- we texted a small dot on our hands to see how close we could get!
Then they drew their faces using oil pastels and painted their hair and their shirts.