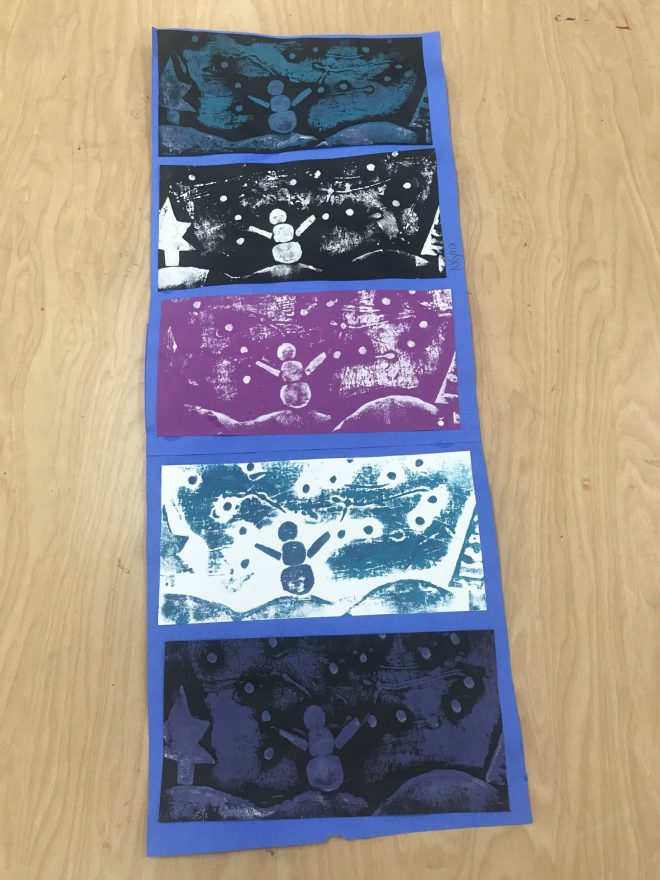 2nd grade artists have started to learn more about printmaking in the art room! They created a collagraph that showed a winter scene and printed many copies in cool colors and white.
Then they chose a few of their prints that they thought were most successful and glued them together to show repetition.
With the extra time at the end of class, artists were able to glue a piece of foil over their collagraph cardboard and then colored with permanent markers to create a shiny, foil version of their winter scene.