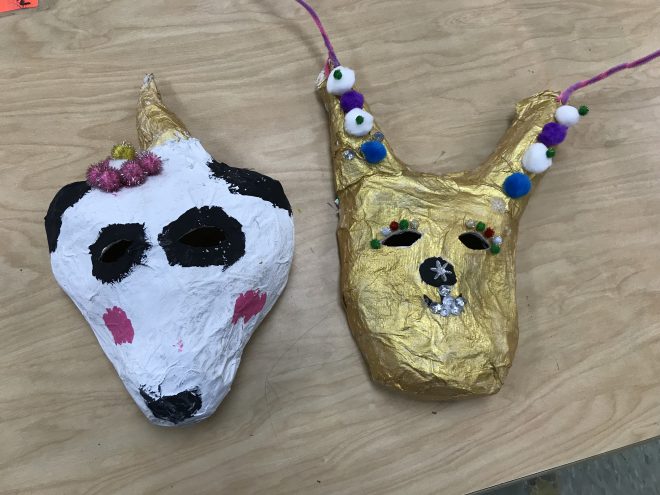 Fourth grade artists looked at masks from many different cultures. They looked at the different styles of masks and learned about the different reasons for wearing masks. Then they each created their own mask!
They first had to create their own form to build the mask on out of newspaper and cardboard.  Then they were able to paper mache over their form.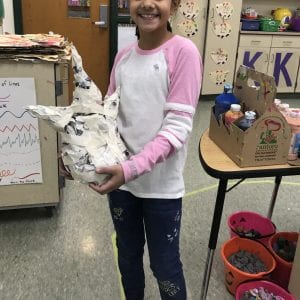 They popped their masks off when they were dry and then painted and added other embellishments to their masks.