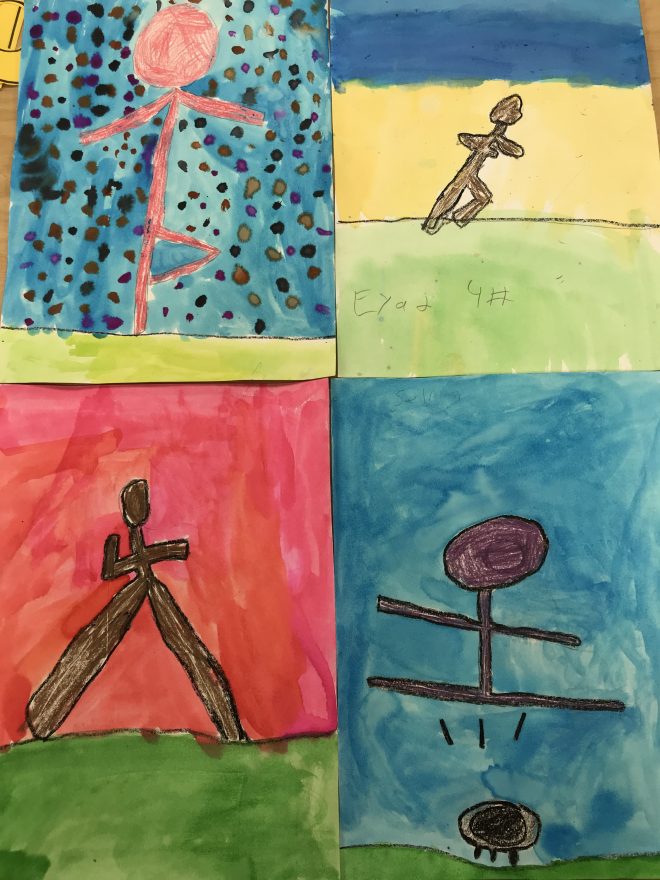 Second grade artists looked at the artwork of Keith Haring and created their own "bubble-people".
They drew someone showing an action pose and posed for each other at their tables. They started with a quick gesture line drawing and then turned that drawing into a "bubble-person" like Keith Haring's artwork showed.
Then they colored and painted their artwork.