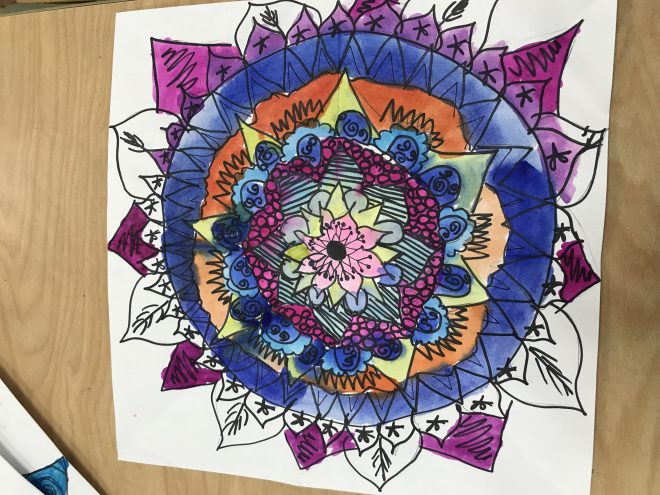 Fourth grade artisis ended the year by creating their own mandala designs.
After learning about mandalas from different countries, each artist created their own mandala that showed radial symmetry and had at least 4 lines of symmetry.
Then they worked as a group to create a chalk mandala during one art class.