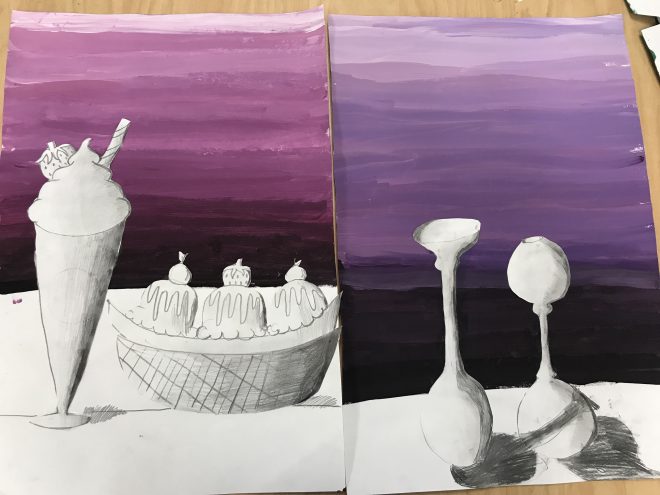 Fifth grade artists have been learning about VALUE, the lightness or darkness of a color, in the art room.
Each artist completed an exercise to show different values of a color and to show value on an object to make it look more 3D.
They mixed white with a color to make tints and black with a color to make shades. Then they chose 2 objects to draw and shaded different values to show where light would hit an object and where there would be shadows.