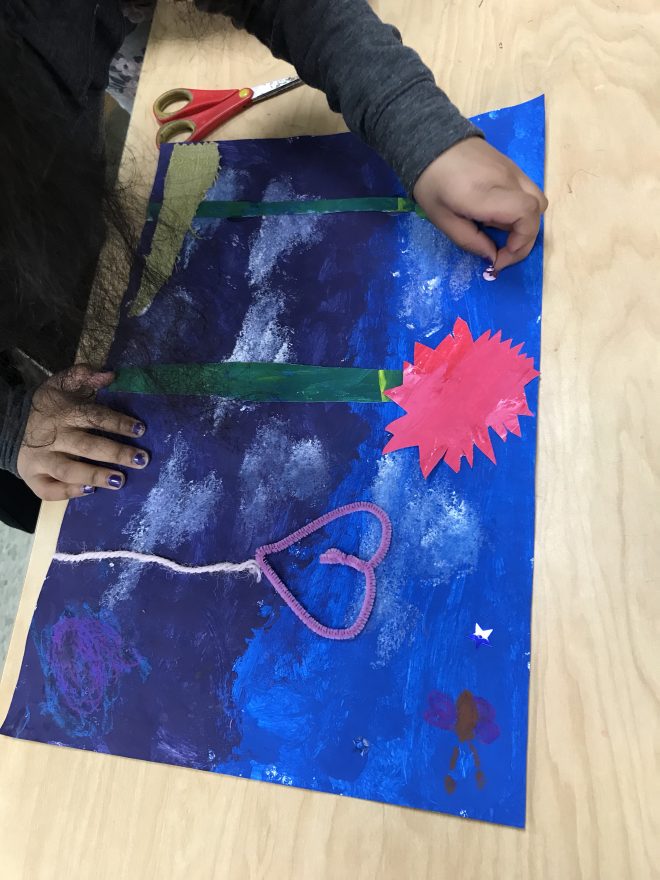 Kindergarten artists created collages to show things that happen in the season of Spring!
They began by choosing a time of day and then painting a background paper that would show the colors of the sky during that time of day. They could then choose to add clouds by sponge painting on top of their sky color.
They used papers, glue, and other various supplies to add flowers, a sun, birds, bees, grass, and other things we see in the season of Spring to their collage.