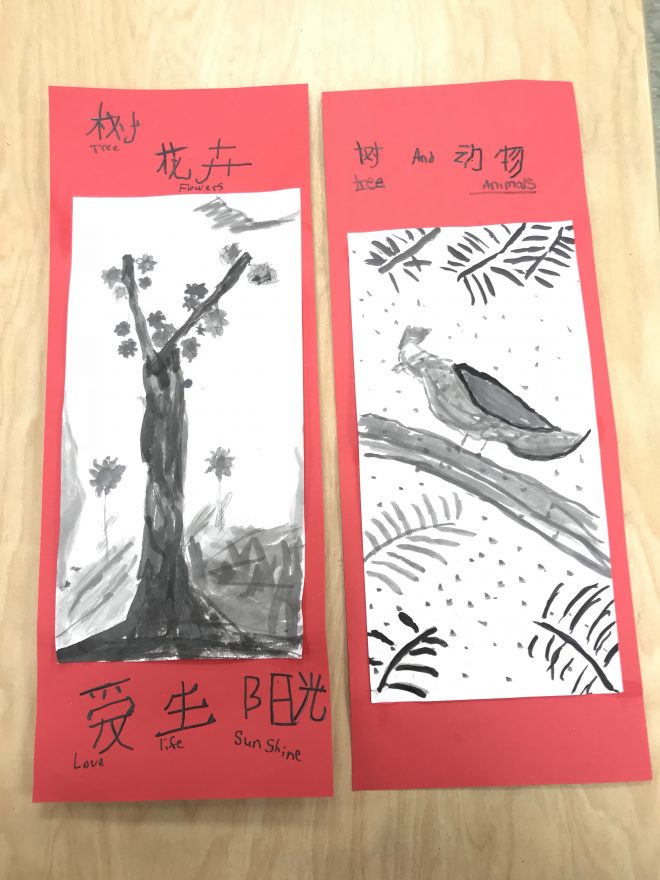 Third grade artists in Ms. Donoghue's class are studying the country of China for culture day! In art class, we looked at ink wash paintings from China and created our own showing plants or animals that live in China.
Each artist drew their plant or animal from China first, and then practiced using the ink and mixing it with different amounts of water to show different values of gray.
Then they painted in their drawing with the different values of ink they had made and had the choice to write Chinese characters on the border of their painting that had to do with what their painting was showing.