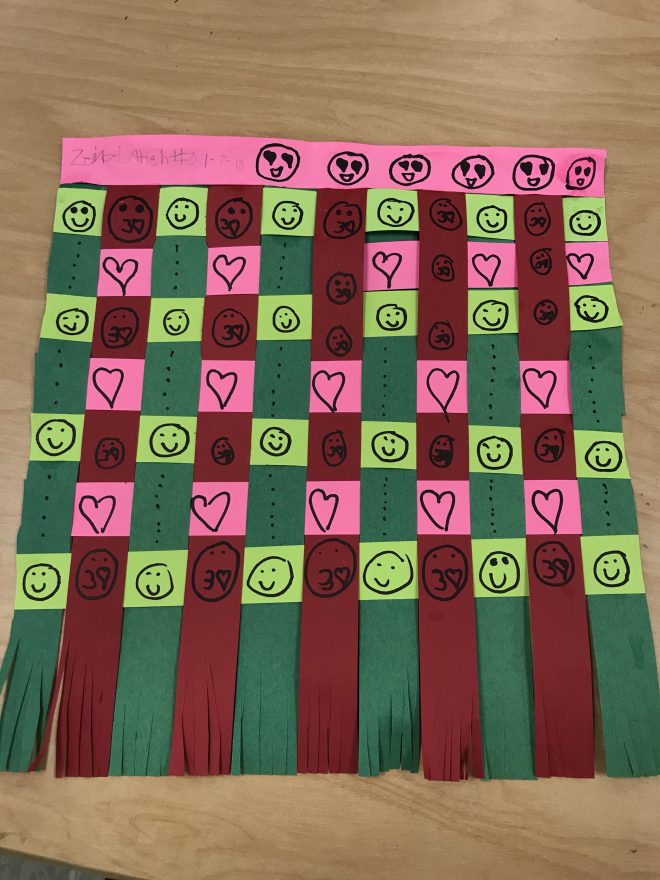 First grade artists are learning about the Philippines in their classrooms for culture day on March 6th.  In the art room, we looked at Banig mats that are woven in the Philippines for sleeping and sitting on.
Each artist was able to create their own weaving using paper.  They created a "loom"
to weave on and then practiced the over-under pattern of weaving and used a pattern of colors.
When their weaving was done, each artist drew a pattern of designs on the different colored squares that were created in the weaving.