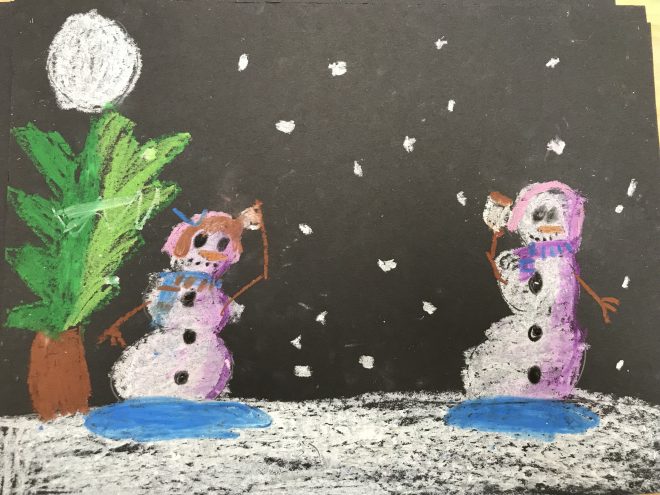 Second grade artists read the story "Snowmen at Night" by Caralyn Buehner in the art room.  Each artist created their own drawing of what snowmen might do at night if they came to life!
We used oil pastels to add color to our drawings and learned how to blend or mix colors using oil pastels.
Each artist added a shadow on the side of their snowman that was facing away from the moon, or light source.  Some artists added shadows on other objects like the trees or hill.  Adding value to our drawings can help them to look more three dimensional.