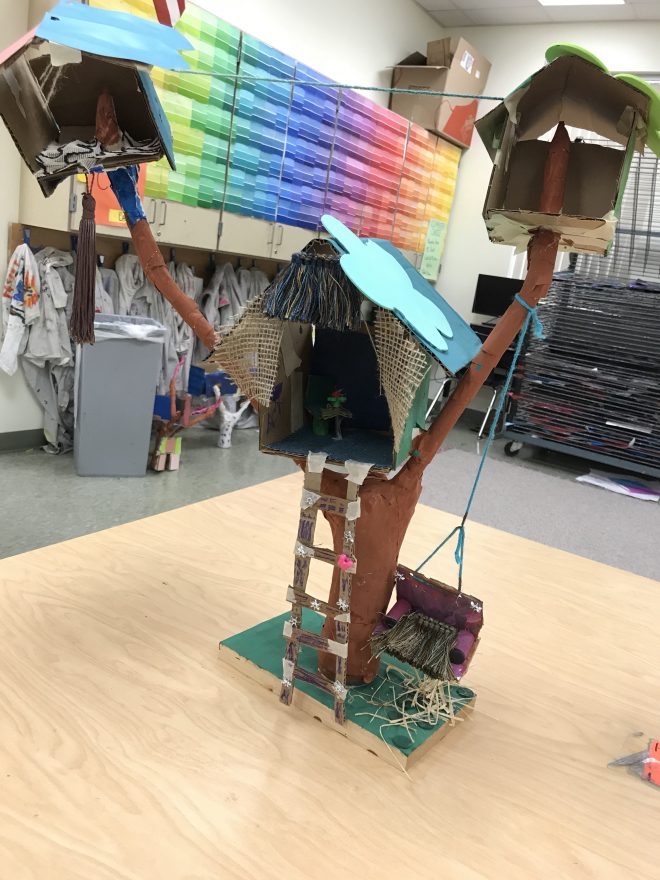 Fourth grade artists have been working very hard on creating their own tree house sculptures! They began by building a tree out of recycled materials and adding paper mache on top of it to make it stronger.
Then they used cardboard and other recycled materials to build a house that would fit into their trees. They each attached their houses to their trees and then painted and decorated their sculptures.
Then they added furniture, ways to enter their houses, and other creative details to their houses.