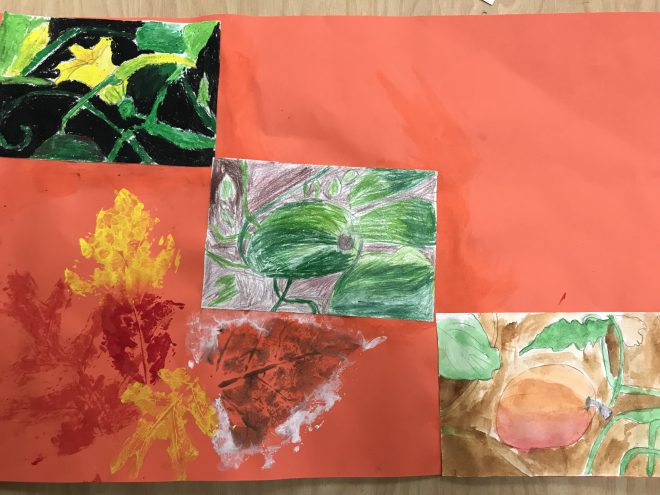 Fourth grade artists created pumpkin life cycle triptychs with the help of our student teacher, Ms. McGowan!
They began by learning about the life cycle of a pumpkin and the artist Georgia O'Keeffe.  Then they sketched three of the pumpkin's life cycle stages (flower and vine, green pumpkin, and orange pumpkin), trying to include as many details as possible.
Students could choose watercolor paints, oil pastels, and colored pencils to add color to their three drawings.  We learned different techniques for each medium, then used that medium on one of our drawings.
Students printed leaves for their background paper, then glued the pumpkin stage artworks in order to show the pumpkin life cycle.