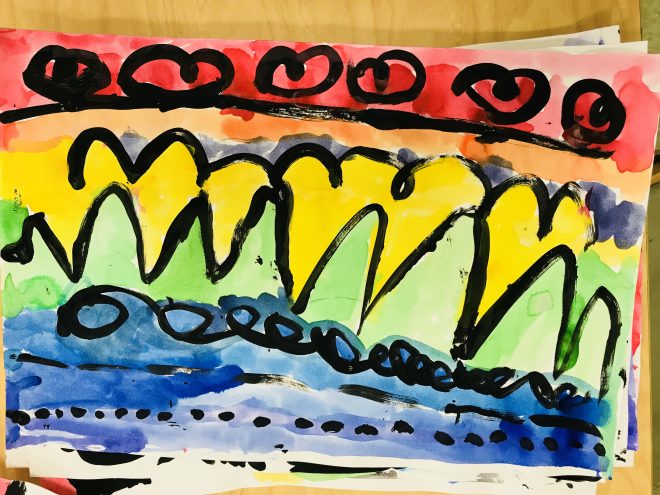 Our young 5's class began the year learning about the different types of lines! They practiced drawing lines, painting lines, and creating line sculptures.
We learned how you can use all of those lines to create new drawings.
Then they learned the rainbow color order.  They practiced drawing a rainbow, learned a song about the rainbow, and painted the rainbow order between their lines in their painting.