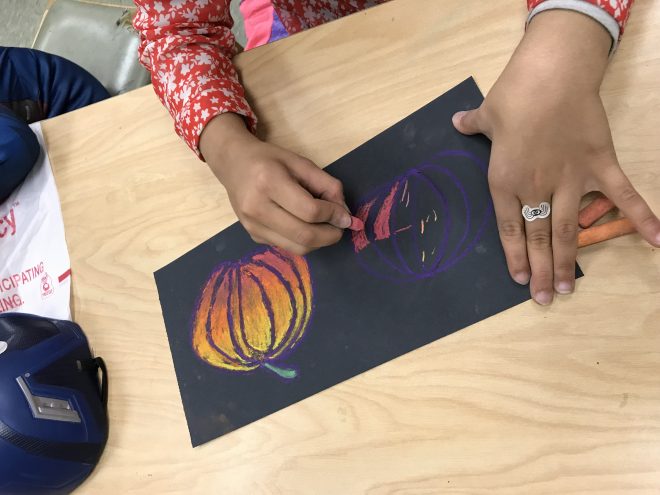 We had a very busy day on Halloween at Geer Park! The classes that had art that day put their projects aside for the day and created pumpkin-inspired artwork to take home, since most of the classes had to trick-or-treat around the track during part of their art class.
Third grade learned how to blend chalk colors to show value on their pumpkins.
Young 5's practiced cutting and gluing to show pumpkins in a pumpkin patch.  Then they drew details on their pumpkins and in the background.