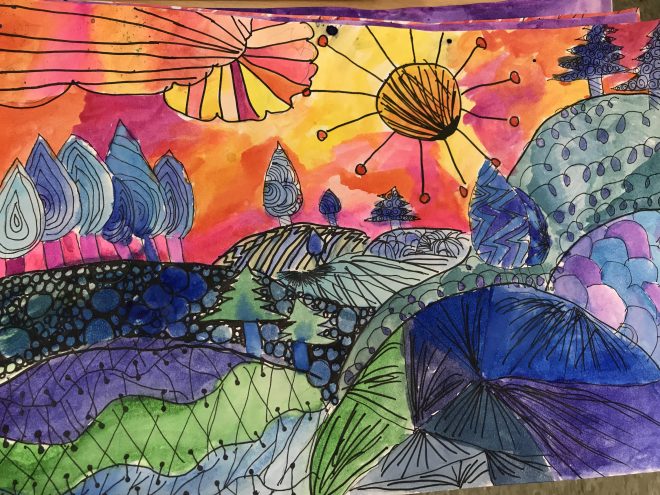 Fourth grade artists created Zentangle landscapes for their first art project this year!
We learned about Zentangles and how they can be calming to make by repeating designs to make a pattern. We also learned about line variation and how having a variety of line types can make an artwork more interesting to look at.
Each artist began by drawing a landscape of their choice.  Then they filled each part of the landscape with a different Zentangle design.
We reviewed warm and cool color families and chose one set to paint the sky and the opposite for the ground.