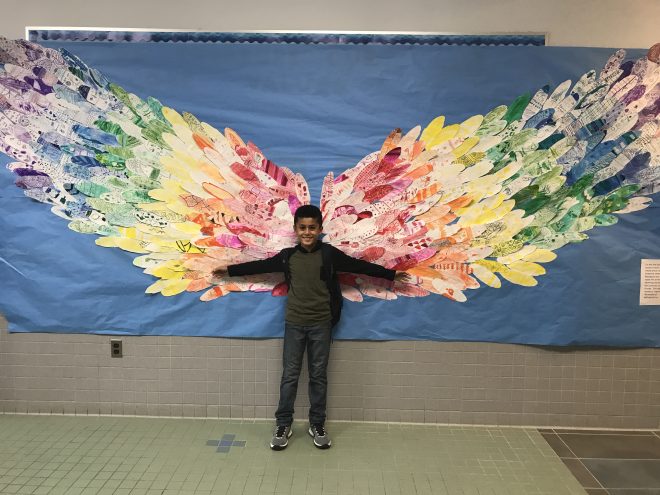 Welcome back to a new school year!
On the first day of art class this year all students looked at the artwork of street artist Kelsey Montague.  She creates large, public murals of wings and encourages people to take pictures posing with her wings using the hashtag #WhatLiftsYou.
We took inspiration from her and created our own set of wings at Geer Park! Every student cut out and decorated a monochromatic feather on the first day of art class.
The wings are on display for open house and will probably be up for another week for anyone to take a photo with!