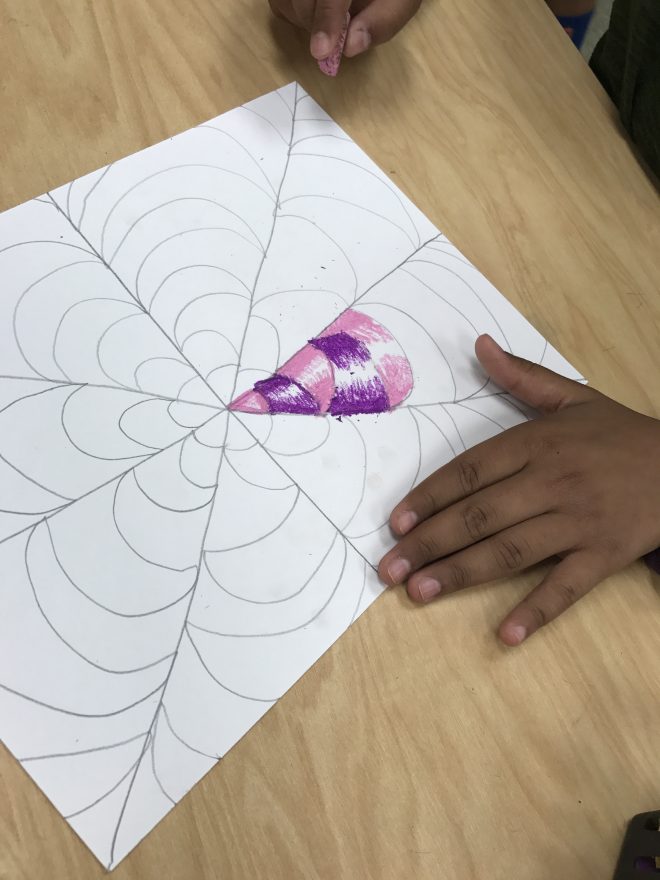 Fifth grade artists ended their school year with an OP art project, and some artists had time to squeeze in one or two more extra projects.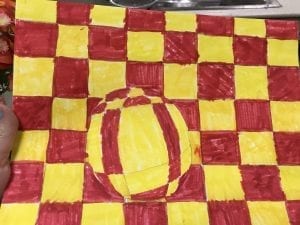 We looked at different optical illusions and OP art that appeared to be moving but wasn't or that tricked our eyes into thinking something was happening that really wasn't.
Each artist was able to choose one of six different OP art designs to create.
Some fifth graders also had time to create a neon animal illustration by drawing an animal, adding something to add personality to the animal,and then using neon paints to add color.
Others were able to create a 3D Flexagon on the last day of art.