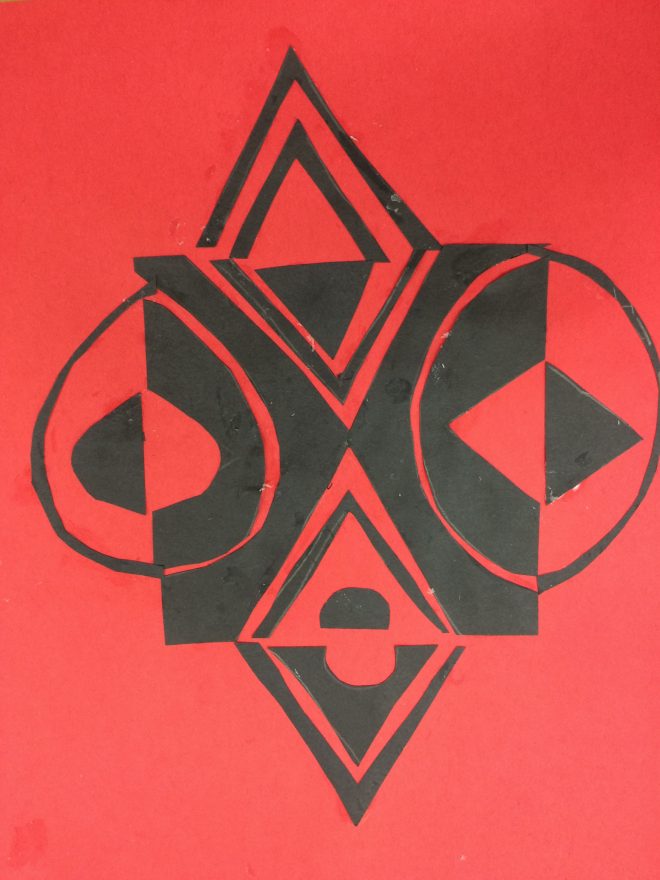 Fifth grade artists are learning about positive and negative space in the art room!
Each artist made a Notan artwork.
They started with a square of paper and cut out shapes from all four sides, flipped them over, and glued them to the outside of their square.
We started by practicing a Notan during one class.
Then everyone made a larger, final Notan that had more detail than their practice.