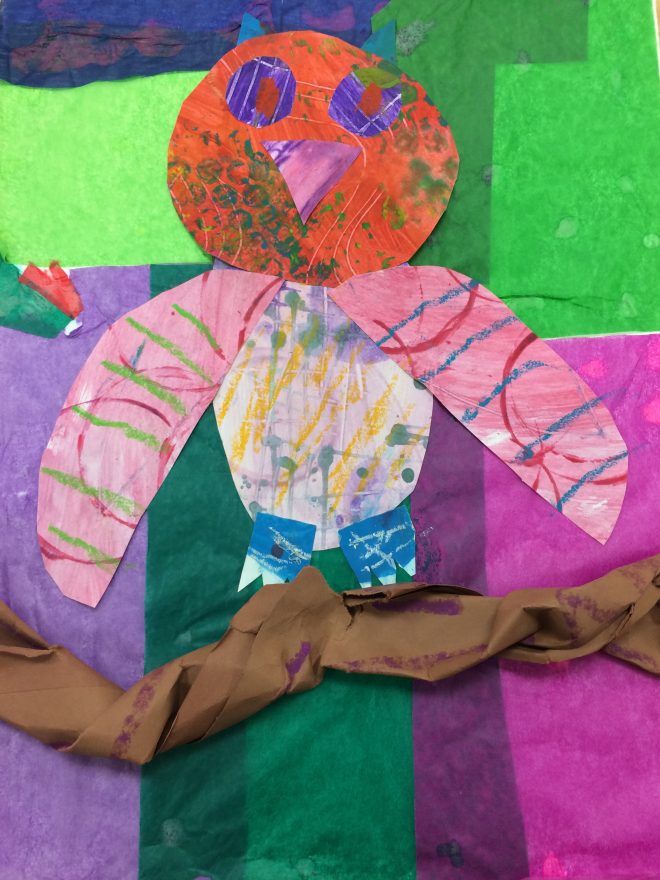 Second grade artists have been reviewing TEXTURE, an element of art.
They began with a quick owl sketch using shapes and created different textures inside of the owl using texture plates and crayons.
Then they had a painting day where they used tempera paints and a variety of texture tools to create textured papers.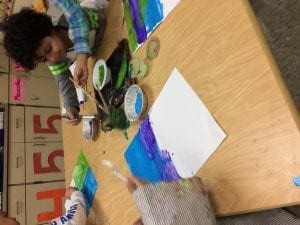 They cut shapes from these textured papers to create an owl.  Students discussed the difference between real and implied texture and noticed how their owls only have implied texture.
Artists glued tissue paper to their background; some crumpled the tissue paper to add more texture.  The owl was glued down and a tree branch was added for the owl to sit on.