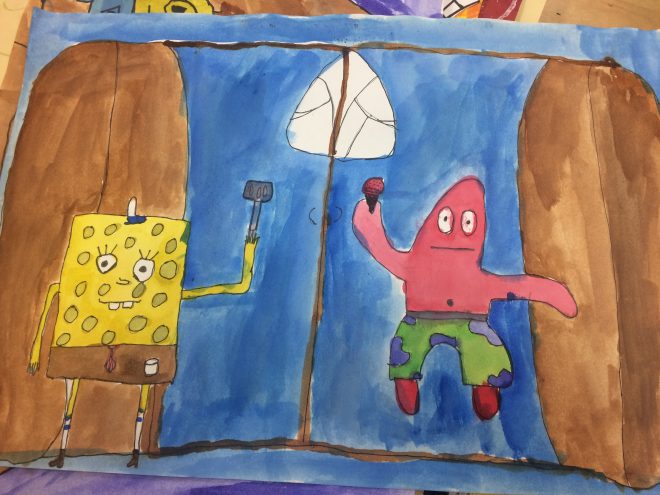 Fifth grade artists were introduced to the painting "American Gothic" by Grant Wood.
After learning more about the painting and the artist they sketched ideas for their own painting that would be a parody of the original painting.
They made sure to include the Gothic window and other elements from the original painting but changed certain elements to add humor.
After drawing, they used watercolor paints to add color.