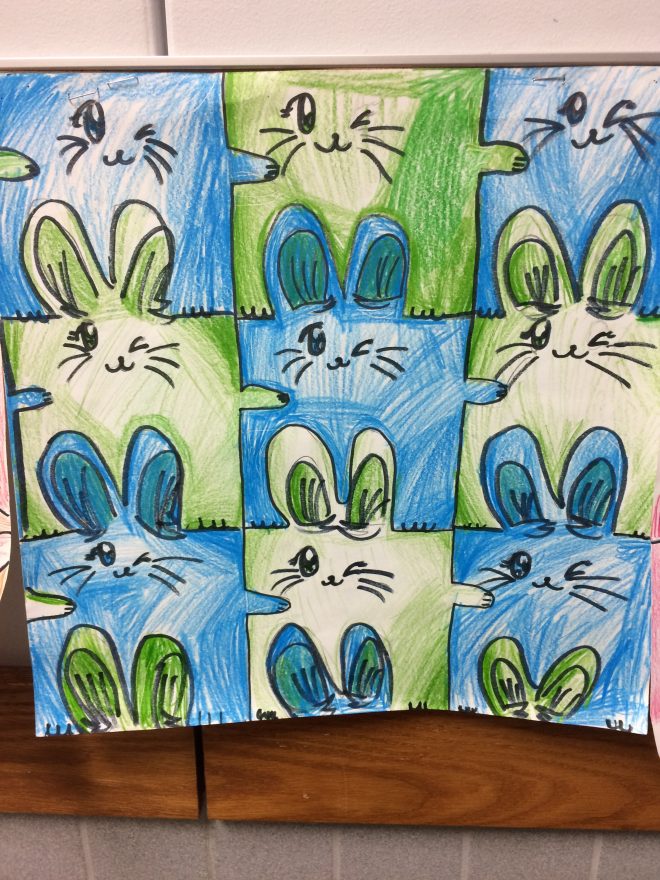 Each artist created their own tessellation design in fifth grade!
They began by making a stencil and traced it over and over so that it would fit together like a puzzle piece.
Then they were able to get creative and turn their stencil shape into something by using their imagination.  Many artists chose to create something related to Halloween since the holiday was coming up.
With colored pencils, each artist added color and showed a pattern.