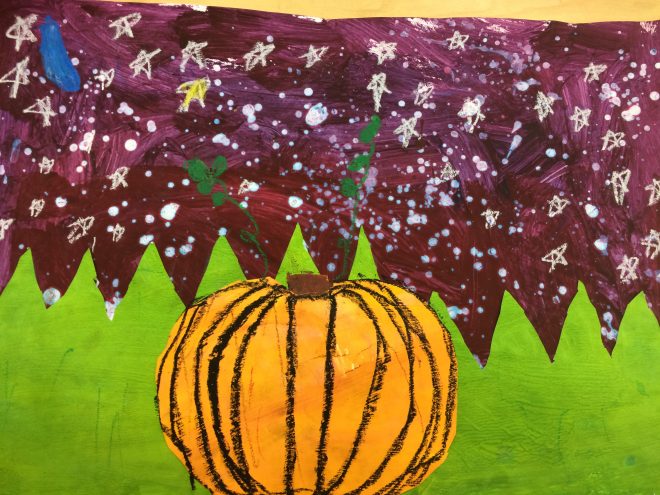 First grade artists created a pumpkin collage with all three of the secondary colors!
They began by mixing two primary colors together to make a secondary color with tempera paints.  They did this three times until they had all three secondary colors (violet, green, and orange).
They used the purple paper for their sky (some chose to splatter white paint on for stars), the green paper for grass, and the orange paper for pumpkins.  Oil pastels were used to add details.