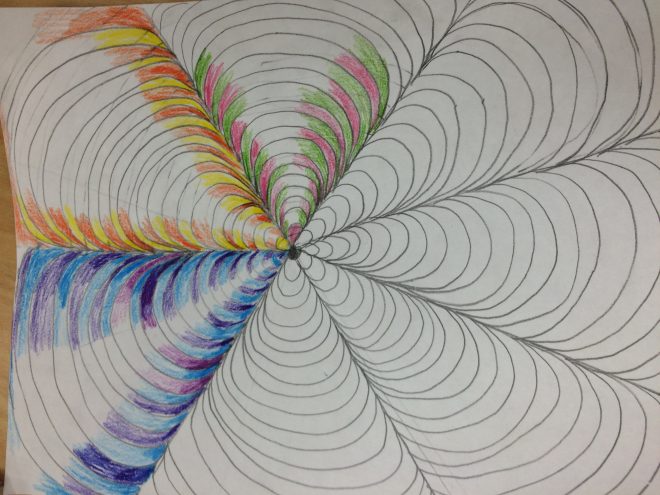 Fifth grade artists looked at artwork that shows optical illusions for the last day of art class this year.
We noticed how making shapes smaller, or moving lines a certain way can trick our eyes into thinking we are seeing something that we are not.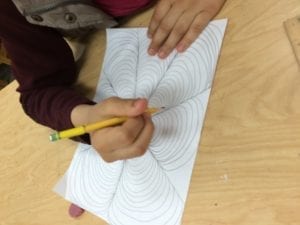 Each artist chose one of the six op art options to try for the final art class.