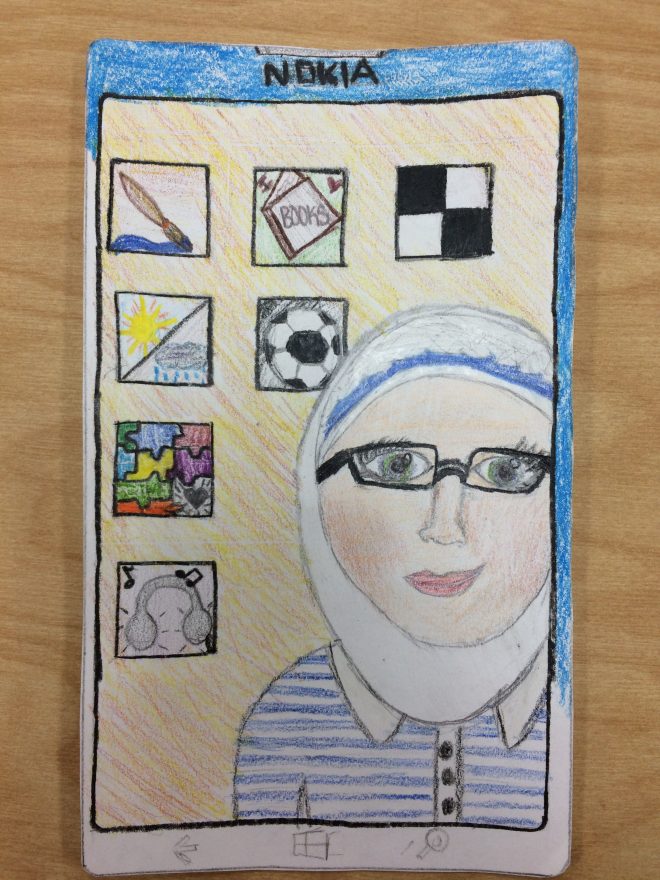 Fifth grade artists worked on self portraits for their last project of the school year.
They began by making their paper look like a phone, tablet, or computer.  Then they drew themselves as if they had taken a selfie and made it the background image.
Everyone added apps that showed things they like to do.  Some of the apps were made up and some are ones they like to use.
The self portraits were colored with colored pencils.  Each artist tried their best to mix and layer colors to create a realistic skin tone, eye, and hair color.
The last step was to design the back of their paper to look like a phone/tablet/computer case.