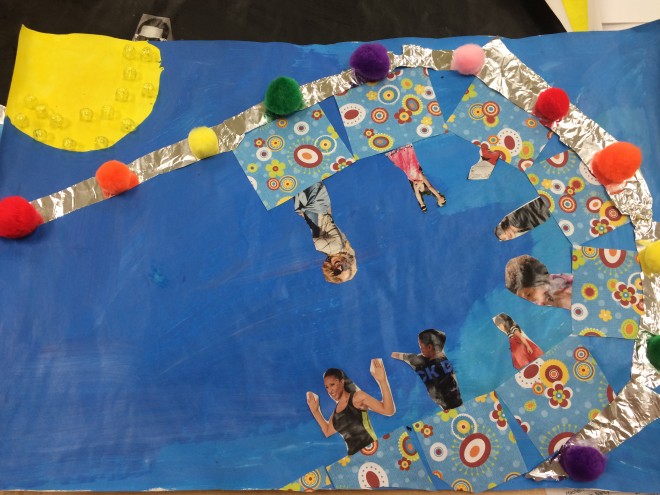 Fifth grade artists read the book "My Hands Sing the Blues" by Jeanne Walker Harvey and illustrated by Elizabeth Zunon.  The book shows the early life of mixed-media collage artist, Romare Bearden.
After looking at more of Romare Bearden's mixed media collages, each student sketched out a memory from their past.
Using four or more different materials, each student then created a mixed media collage to show the memory they choose.