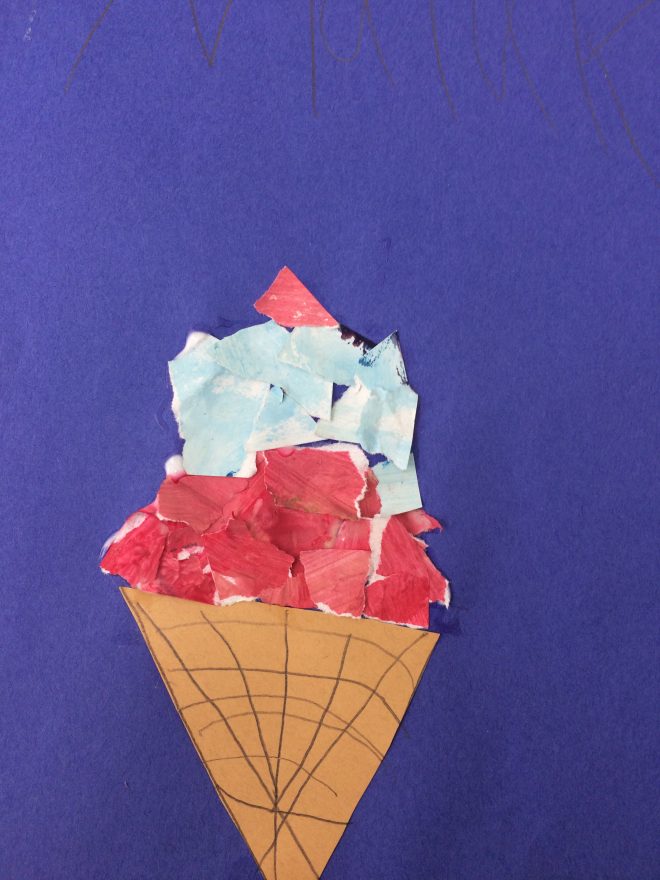 Kindergarten artists created an ice cream cone collage in art this week!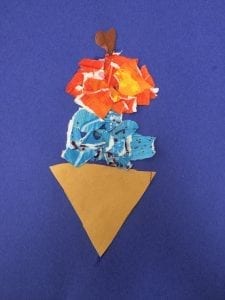 They first identified shapes they would need to make a cone and scoops of ice cream.
They selected papers that we had painted earlier in the year to cut their shapes from.
They ripped up pieces from their papers and glued them into the shapes they wanted for the scoops of ice cream.