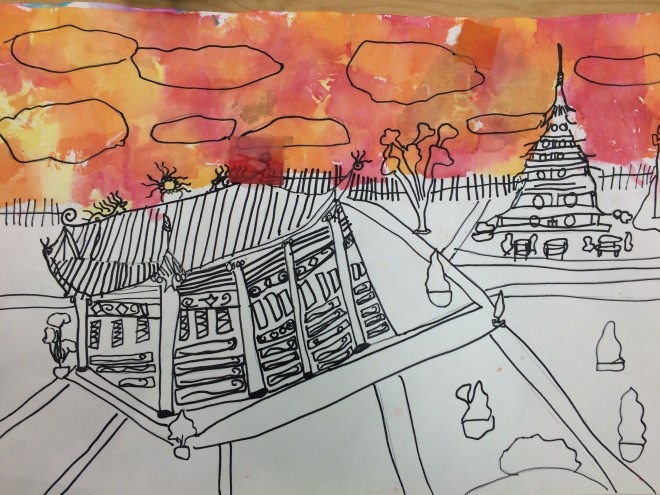 Fourth grade artists in Mrs. Bublitz's class are learning all about Malaysia! In art class, students each chose a piece of architecture from Malaysia and drew it with black marker.  They focused on including as many details as they could.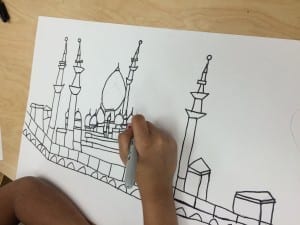 Next, students chose three analogous colors that are next to each other on the color wheel.  They made a colorful background behind their architecture using only these analogous colors with tissue paper and water.
Next, students did a little research about their unique piece of architecture.  They found out when it was built, who the architect(s) was, and what they building is used for.