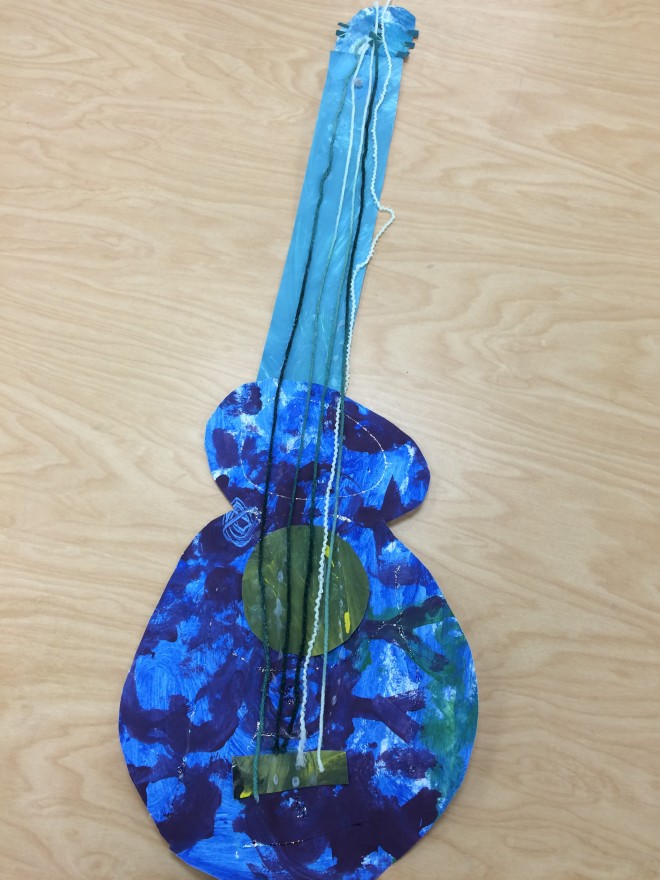 First grade artists have been busy creating guitar collages!
Students started by learning about the warm and cool color families.  Students used either all warm colors or all cool colors to paint a large sheet of paper. Recycled materials were used to add textures to the painted papers.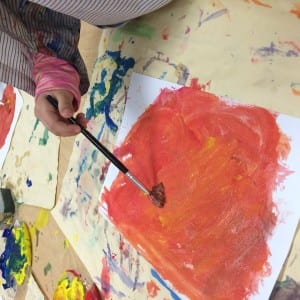 Next, students began to learn about the different parts of a guitar and how each piece helps to make music.  Each piece was drawn on and cut out of our painted papers.
Many of us had a chance to make sounds with the guitar in the art room and to see how each piece worked together to make music.
The last step was to add six strings with yarn.