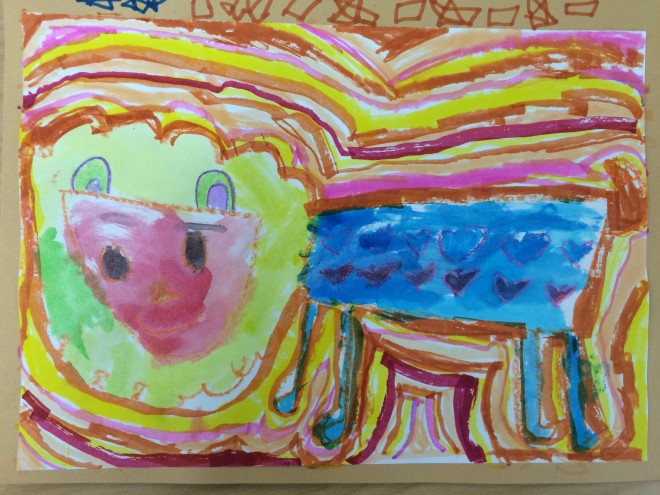 Kindergarten artists have been creating works of art by using all of the shapes we have learned! We can draw anything if we first look to see what shapes it is made out of.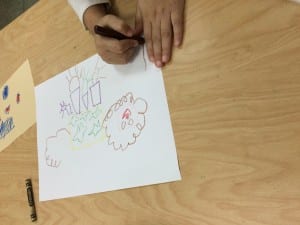 For this project, students looked at lions from Africa, because they are learning a song from Africa in music class. We started by drawing a lion using some of our familiar shapes.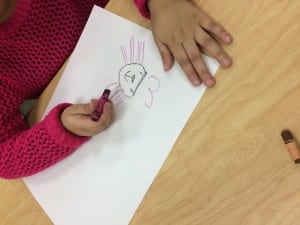 Next, artists used watercolor paints to add color to the lion's body and markers to add lines around the lion.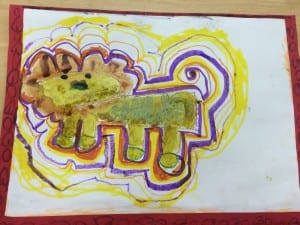 The last step was to add a frame and to decorate the frame with shape drawings.