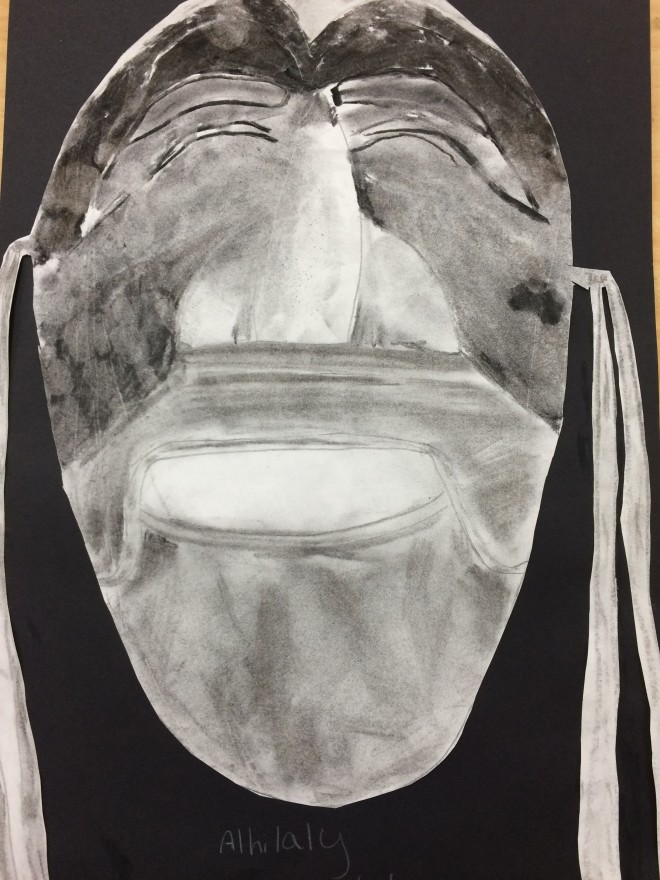 Fifth grade artists looked at masks from South Korea.  They learned about the many purposes and types of masks.
For this project, we used only the masks from dances and plays.  Notice how all of the masks have a very exaggerated expression so that the audience could see the character's emotion.
Students started by drawing a contour line drawing of their mask, focusing on the extra lines added to show the emotion of the character.
Then, after practicing using charcoal with value scales and 3-D shapes, students tried to fill in the correct values in their mask.  Value is the lightness or darkness of a color, and can help to make our drawings look more life-like.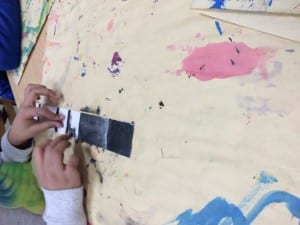 Then students added a print of their "chop" or "seal" that they designed by rearranging their initials and carving their backwards design onto a piece of Styrofoam.  A chop/seal is like an artist's signature and appears on many of the artworks we have looked at from East Asia.