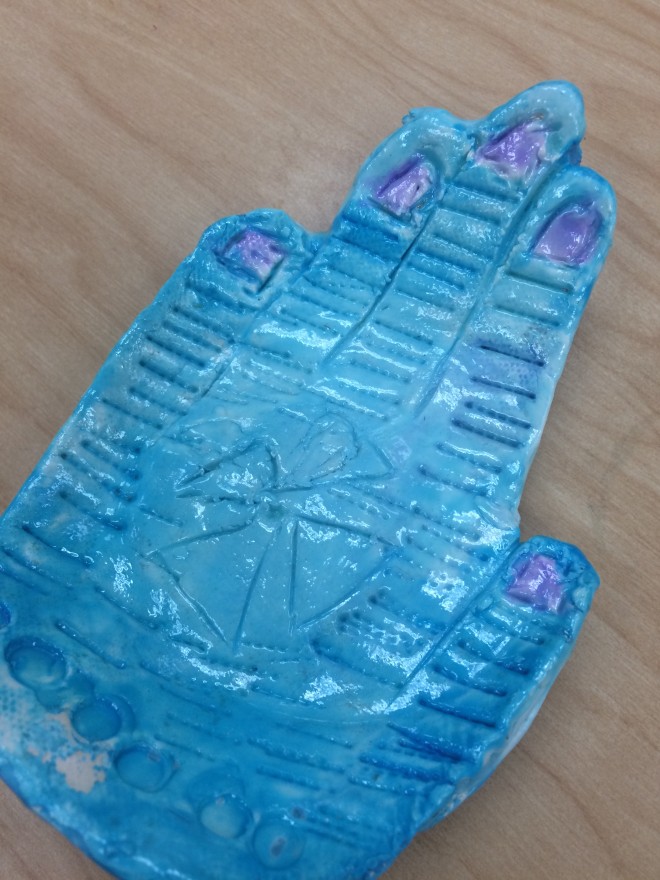 5th grade artists in Mrs. Hourani's class looked at henna designs and talked about the purpose and meaning of the designs. Then everyone created a hand bowl out of clay!

They used the slab method and used a slip-and-score technique to attach a base for the bowl to rest on.  Then students created henna designs as textures in the clay.
We used air-dry clay.  When it was dry, students painted their hands and sealed them with Mod-Podge.