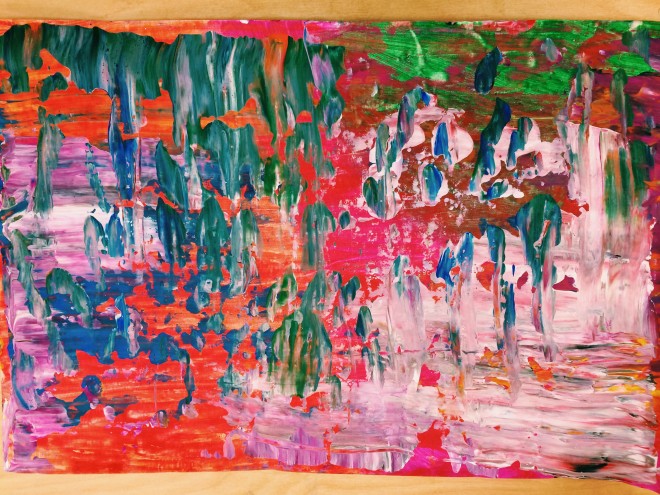 Fifth grade classes tried their hand at a one-day abstract art painting technique, inspired by Gerhard Richter.
Students painted full sheets of paper using 3-4 colors, focusing on shapes and colors.  Then, using cardboard, students pulled new colors of paint across the paper. They repeated this process until they were satisfied with their painting.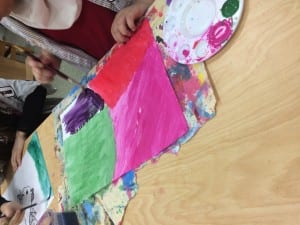 Here are some of their finished paintings.