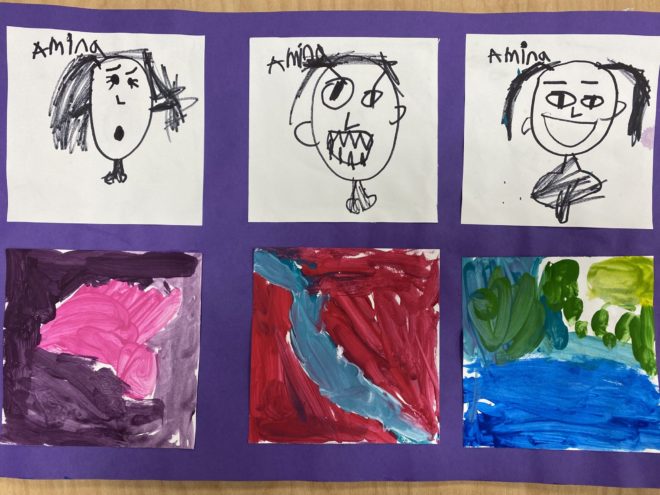 Kindergarten artists talked about emotions during one art class this month. We talked about how emotions look and what they feel like.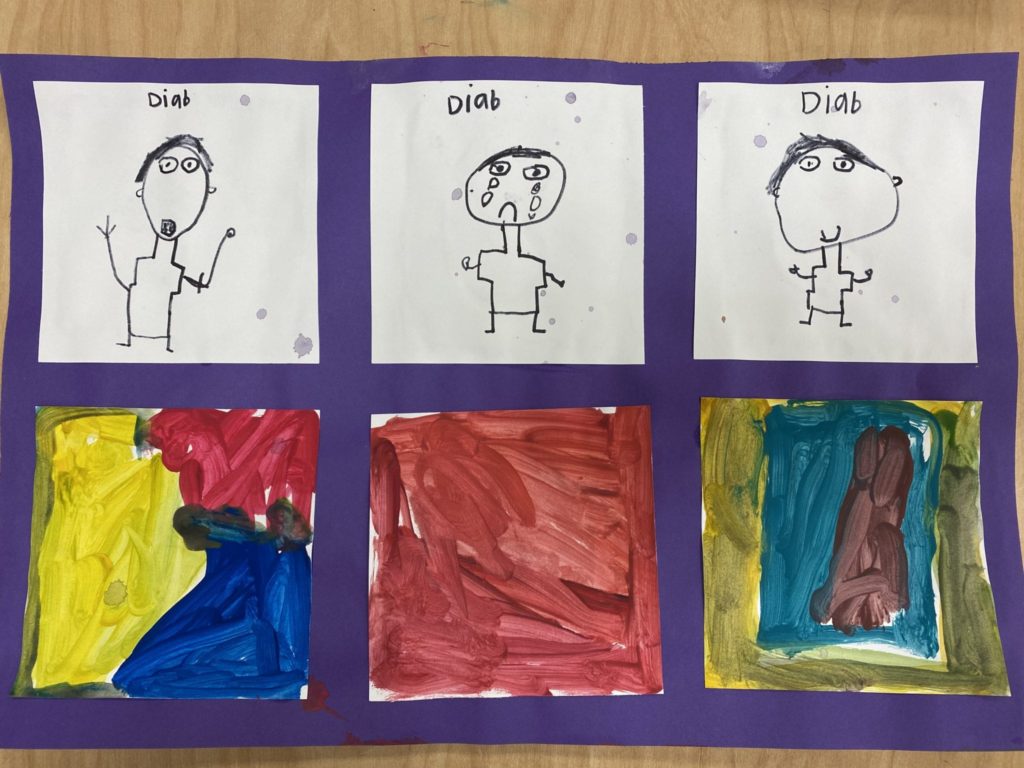 Each artist chose three emotions to draw, showing what their faces look like when they are feeling this emotion.
Then they created an abstract painting to go with their drawing that shows what the emotions feel like on the inside of us. They used color and line to express these feelings in their abstract paintings.