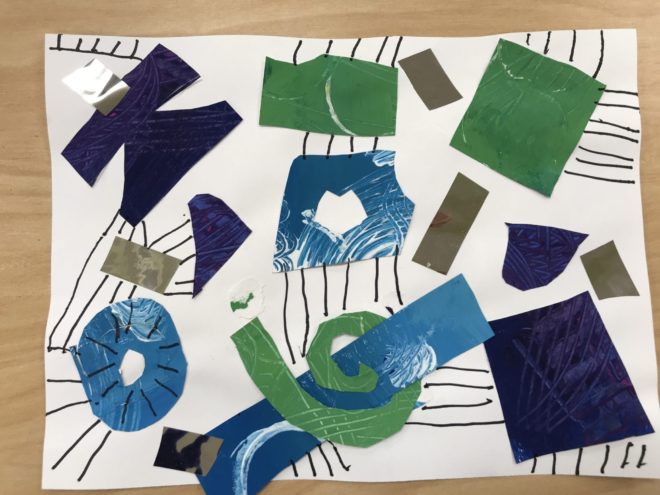 Before winter break, third grade artists created a series of textured, painted papers using paint and found materials to show texture lines and stamps.
Then each artist chose a color scheme to work with using the painted papers.
We reviewed what non-objective or abstract art is and how we can show balance and unity in our artwork.
Each artist created their own collage by cutting and gluing shapes using the painted papers and glue to create a design they felt showed balance and unity.