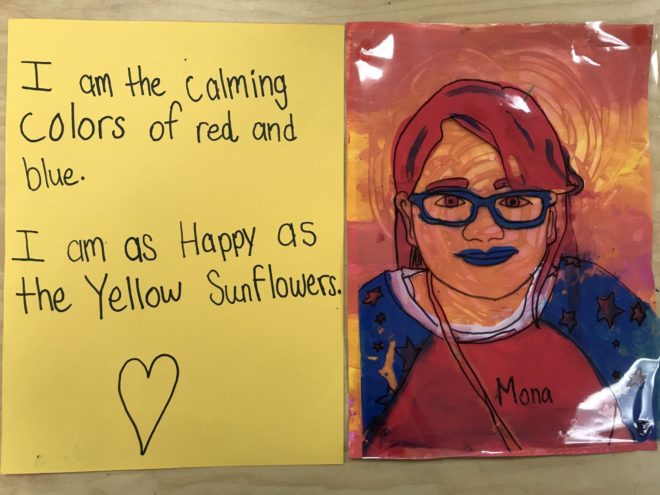 While studying self-portraits this year, fifth grade artists learned that some self-portraits do not look exactly like the artist. Some self-portraits use symbolism to show something else about the artist, something that may not be visible.
For this project, each artist traced a photo of themselves so that their self-portrait was realistically drawn, but then they picked colors that could symbolically show something else about themselves such as their feelings, ideas, or interests.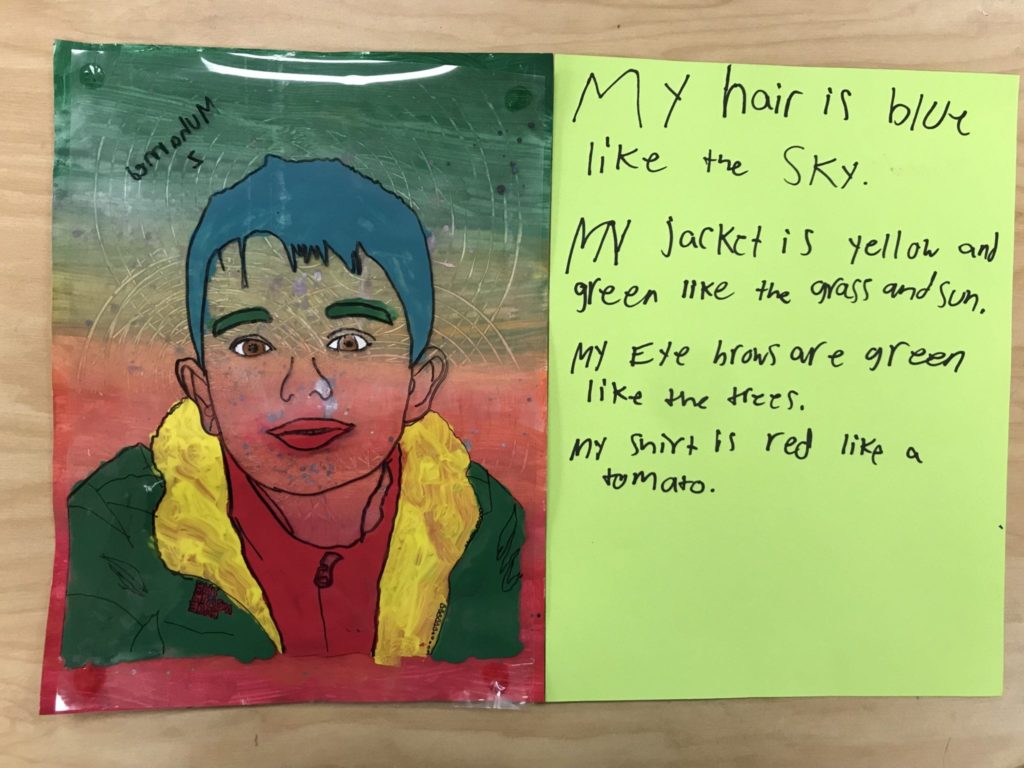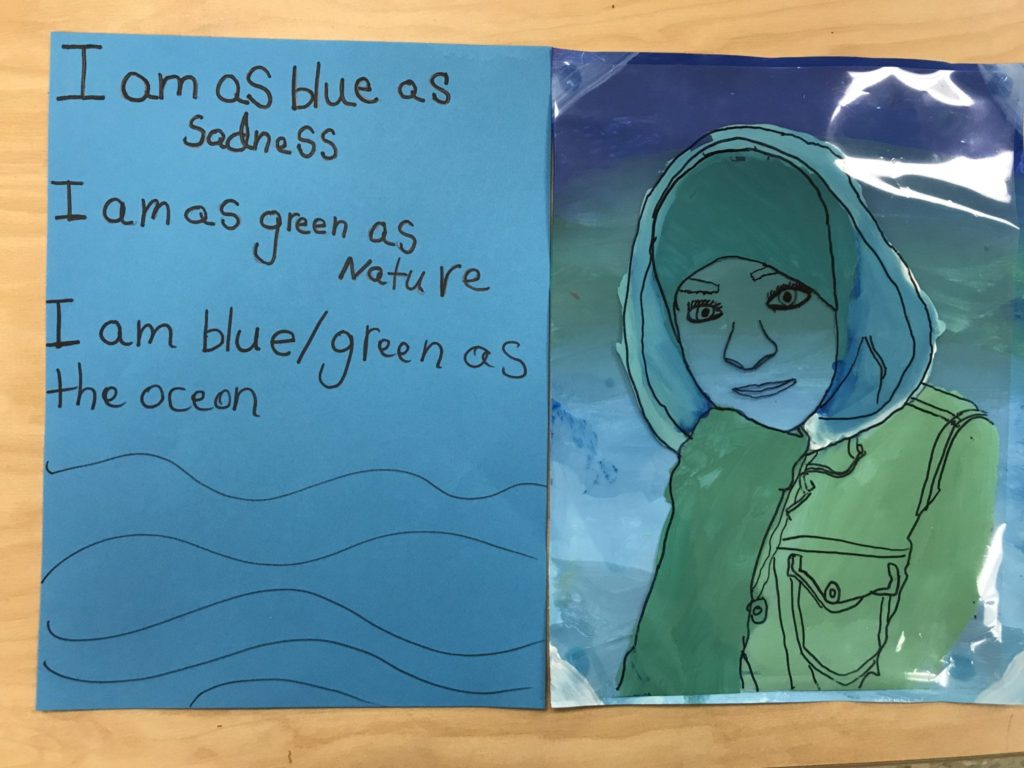 Each artist then wrote a few simile or metaphor sentences describing the colors they used.